Design of Lenovo Xiaoxin Pad 2024 got leaked
The design of the new tablet model Xiaoxin Pad 2024, developed by Chinese tech giant Lenovo, got revealed.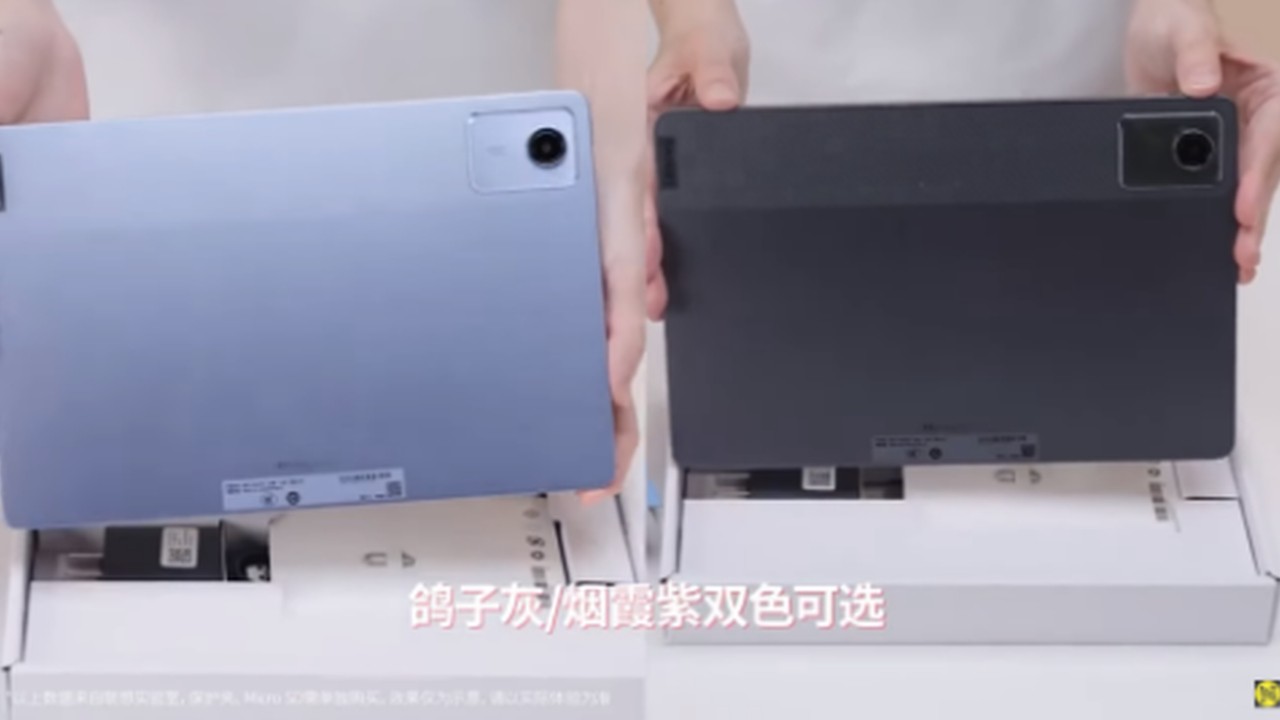 Lenovo recently gave tech enthusiasts a glimpse into its latest tablet offering via an official unboxing video. Named the Xiaoxin Pad 2024, this device hails from Lenovo's Xiaoxin series, exclusively available in China. However, there are speculations that it might join the global lineup as part of the Tab P series.
Upon first impressions, the Xiaoxin Pad 2024 exudes elegance with its dove gray and smoky purple color options. It boasts an all-metal construction, ensuring both durability and style. The tablet's lightweight design, weighing in at only 465g, combined with its slim profile of just 7.1mm, complements its sophisticated aesthetics.
The display is undoubtedly the device's crowning feature. It possesses an 11-inch high-refresh-rate screen that promises eye protection while still providing vivid and sharp imagery. One of its standout features is the dual-app view on a single screen, which facilitates seamless multitasking. Audio enthusiasts aren't left behind either; the device's quad speakers promise an engaging and immersive sound experience.
Design of Lenovo Xiaoxin Pad 2024 got leaked
Performance-wise, the Xiaoxin Pad 2024 doesn't disappoint. It's powered by the Qualcomm Snapdragon 685 processor, ensuring fluid operations. With configurations that offer up to 8GB of LPDDR4x RAM and 128GB of UFS 2.2 storage, it meets the needs of even the most demanding users. For those who crave more storage, there's also an option for MicroSD card expansion. The tablet operates on ZUI 15, Lenovo's proprietary user interface. It's worth noting that the device retains the much-appreciated 3.5mm headphone jack and supports 20W fast charging. However, as of now, details about the battery's capacity remain undisclosed.
While its name suggests a 2024 release, we might witness the tablet's launch sooner than anticipated.