Press images of the Samsung Galaxy S23 FE got leaked!
South Korean tech giant Samsung unveiled the eagerly anticipated design of the new S23 FE model.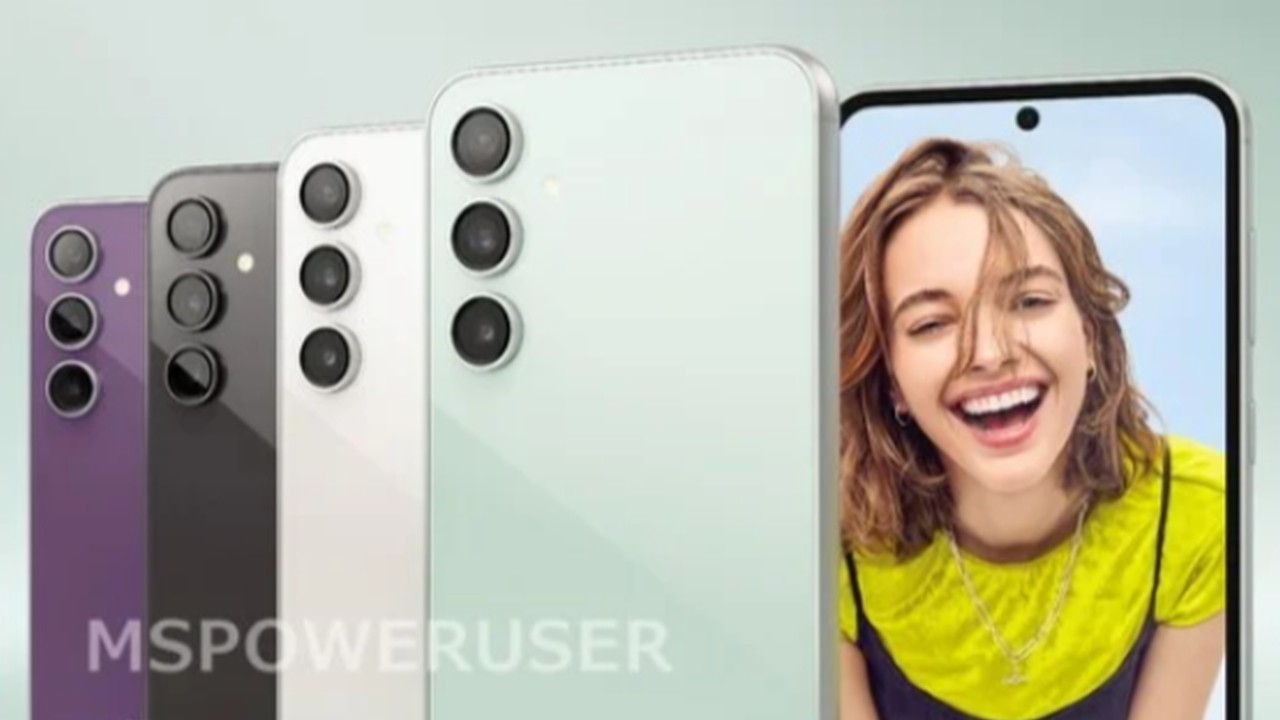 Anticipation is building around Samsung's upcoming Galaxy S23 FE. A recently surfaced promotional image reveals not only the device's overall design but also teases the four color choices, among them a nostalgic purple reminiscent of the Galaxy S9 series.
The visual hint confirms the device's title, Galaxy S23 FE, and showcases a design echoing the primary S23 series. The phone boasts flat panels and individual camera cutouts, further enhancing its aesthetic appeal. As for color variants, while official names remain undisclosed, the choices seem to be violet/purple, graphite, white, and lime/mint green. The phone's back panel appears to be glossy, with metallic rings surrounding its three rear cameras, harmonizing with the phone's back color.
Press images of the Samsung Galaxy S23 FE got leaked!
When it comes to its price point, while Samsung remains tight-lipped on details, the Galaxy S23 FE is expected to be nestled between the more affordable Galaxy A54 and the premium Galaxy S23. This positions the Fan Edition as a more economical yet still high-end alternative to the Galaxy S23. It's speculated that the device might run on either the Exynos 2200 or the Snapdragon 8 Gen 1 SoC, though not from the current generation.
In terms of hardware, the rumor mill suggests a 6.4-inch AMOLED display with a 120Hz refresh rate. Storage options might come in two versions, 128GB and 256GB, and it might be powered by a 4,500mAh battery. Camera enthusiasts might appreciate the speculated 50MP primary sensor accompanied by an 8MP ultrawide and a 12MP telephoto lens.
As for its release, the Galaxy S23 FE might hit the shelves before this year ends, though some regions might have to wait until Q1 2024. With the accidental listing of the Galaxy S23 FE on a payment portal, it's evident that Samsung is gearing up for the launch.