Yellow color option for Samsung Galaxy Z Flip 5 is coming
The yellow color variant of Galaxy Z Flip 5, the popular foldable smartphone of South Korean tech giant Samsung, will be in front of us soon.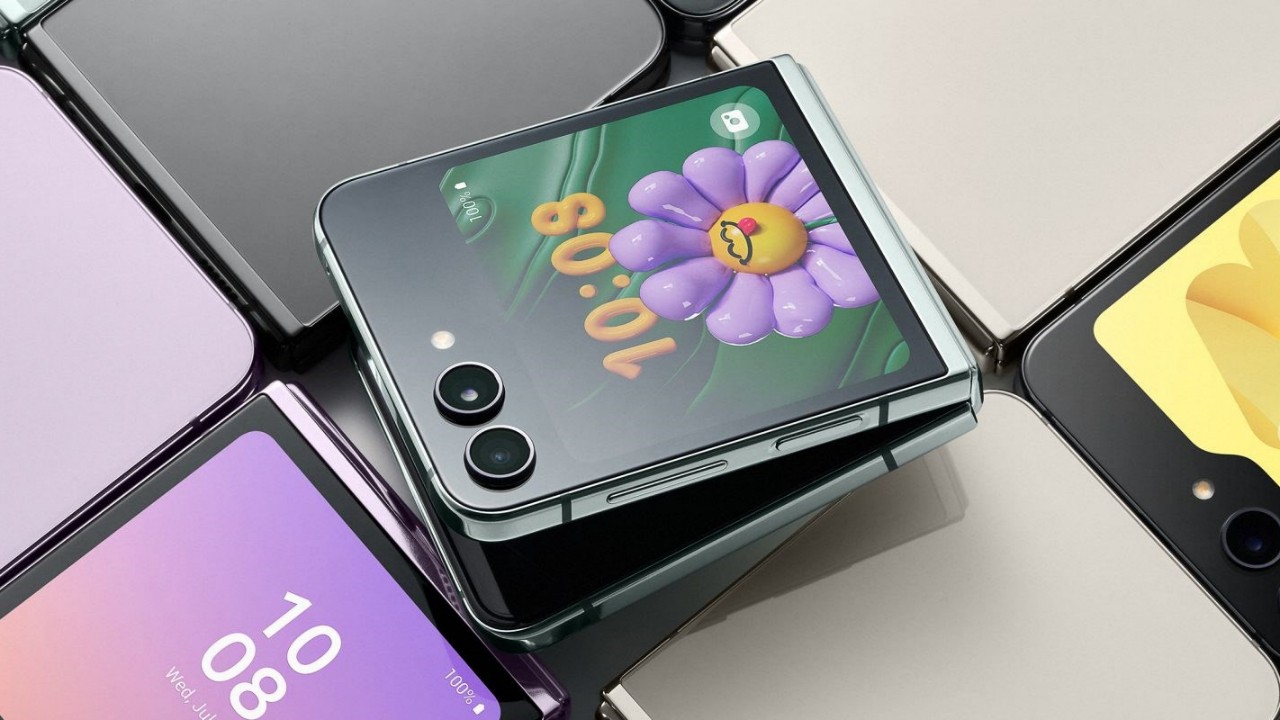 Samsung introduced the Galaxy Z Flip 5 to global markets in July, initially available in four color variations: Mint, Graphite, Cream, and Lavender. The recent announcement from the South Korean tech giant confirms the addition of a new color to the lineup for the Indian market. This update comes via Samsung's X profile, and the upcoming variant appears to coincide with the Dussehra and Diwali festivities in India.
The fifth-generation clamshell folding phone, the Samsung Galaxy Z Flip 5, is soon to be available in a vibrant Yellow color option. Uniquely, the second (bottom) half portion of the back panel exhibits the Yellow hue, while, in contrast to other color options, the frame of the upcoming model is Black. The launch of the Yellow Samsung Galaxy Z Flip 5 is scheduled for October 17th.
Yellow color option for Samsung Galaxy Z Flip 5 is coming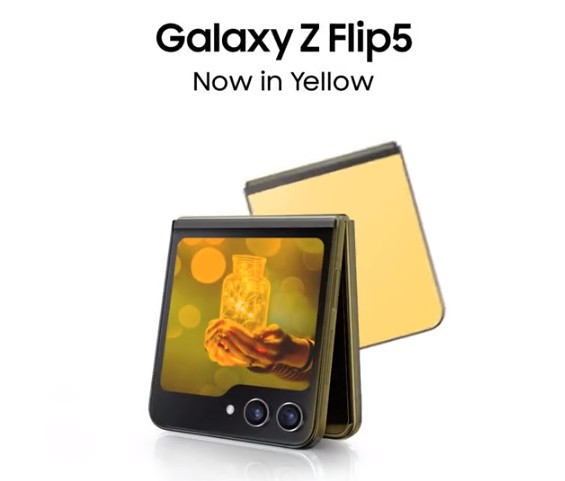 Samsung has established a notification page where prospective customers can register their interest in the forthcoming variant. Further details, including pricing and availability of the device, are expected to be revealed next Tuesday, with anticipations aligning with the pricing of existing color variants.
In terms of core specifications, the Samsung Galaxy Z Flip 5 boasts a 6.7-inch FHD+ AMOLED display, complemented by an adaptive 120Hz refresh rate. Additionally, it features a spacious 3.4-inch folder-shaped secondary sAMOLED display, which supports 1,600 nits peak brightness and a 60Hz refresh rate. The device incorporates a side-mounted fingerprint scanner within the power button for convenient security. Photo capturing capabilities are robust with 12MP + 12MP rear cameras and a 10MP front-facing selfie camera. Internally, the Galaxy Z Flip 5 is powered by a Snapdragon 8 Gen 2 processor and is paired with 8GB RAM and 512GB storage. Energy is supplied by a 3,700mAh battery unit, supported by 25W fast charging.