iPhone 15 Pro and 15 Pro Max launched, see all details
Apple has officially unveiled the highly anticipated iPhone 15 Pro and 15 Pro Max, delivering a new era of innovation and performance to its smartphone lineup.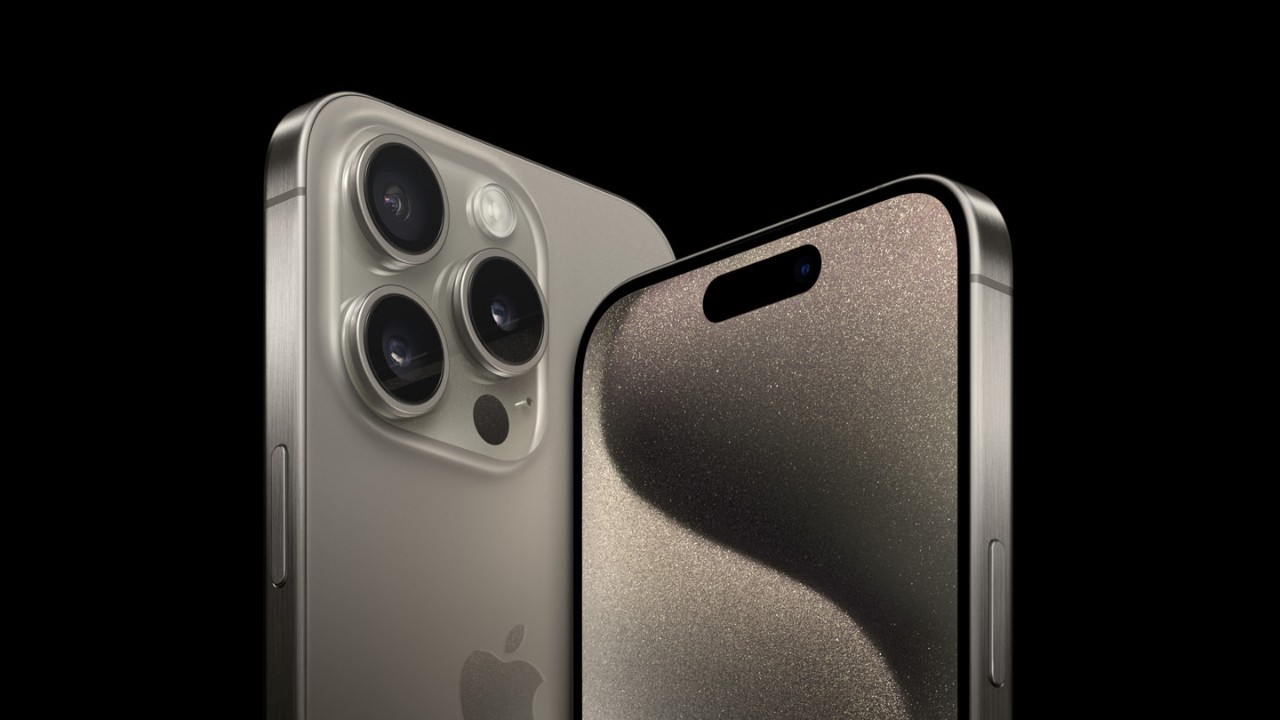 In a much-anticipated release, Apple has unveiled its latest iPhone 15 series, comprising four models: the standard iPhone 15 and 15 Plus, the compact iPhone 15 Pro, and the feature-packed Pro Max. The standout change across the board is the adoption of a USB-C port, marking a significant shift. However, it's the Pro models that steal the spotlight this time.
iPhone 15 Pro and 15 Pro Max launched, see all details
The iPhone 15 Pro and Pro Max introduce substantial design enhancements for this year's lineup. The most noteworthy updates are in their build quality. Apple has opted for a new titanium alloy for their chassis, replacing the traditional stainless steel. Titanium offers notable advantages, being both stronger and lighter than steel. Additionally, the Dynamic Island on the front of both iPhone 15 Pro and Pro Max offers enhanced functionality.
Another intriguing addition is the solid-state Action button, replacing the conventional mute switch. This button not only handles the standard mute functions but can also be customized to execute a range of commands, such as launching the camera app, invoking Shortcuts or accessibility features, initiating voice memos, and more.
While the iPhone 15 Pro and Pro Max retain their 6.1-inch and 6.7-inch OLED displays, respectively, the screens are brighter, feature more efficient LTPO controllers, and sport slimmer bezels. Both models incorporate adaptive refresh rates (ProMotion-enabled) and an Always-on display.
In a departure from their standard counterparts, the iPhone 15 Pro and Pro Max are powered by the new A17 Bionic chip. This chip stands out as the first mobile SoC to utilize a 3nm manufacturing process, promising improved processing performance and efficiency. It boasts a 6-core processor and a 6-core GPU, with one additional core compared to the A16 chip. Additionally, users can expect 8GB of RAM with storage options of up to 1TB.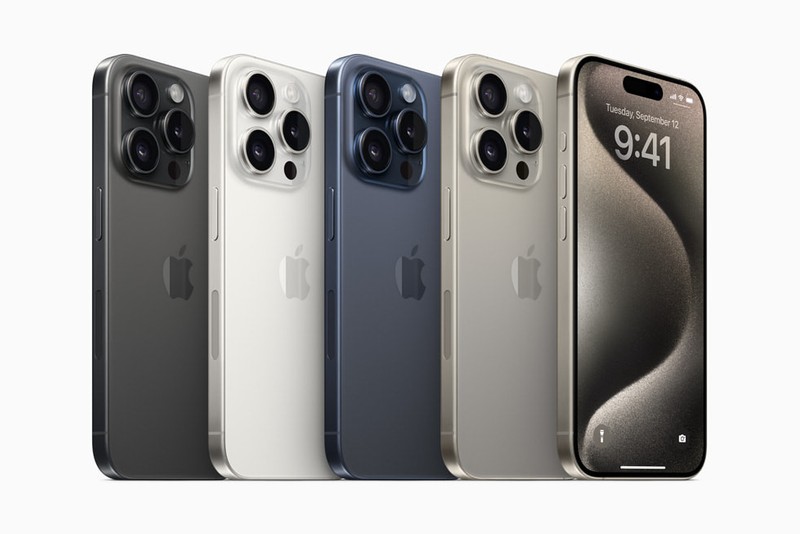 Photography enthusiasts will appreciate the upgraded 48MP IMX803 main camera on the iPhone 15 Pro models, offering improved low-light performance. The Pro Max further impresses with its telephoto lens, providing 5x optical zoom at a 120mm focal length.
On the battery front, the iPhone 15 Pro Max gets a boost with upgraded battery units. Both models now feature charging via a USB-C port, which also supports high-speed data transfer of up to 10Gbps with the optional USB3 cable. Software-wise, both devices run on iOS 16.
The iPhone 15 Pro and iPhone 15 Pro Max will be available in four elegant colors: black titanium, white titanium, and blue titanium. Pricing starts at $999 for the iPhone 15 Pro, while the iPhone 15 Pro Max begins at $1,199. The Pro model starts with 128GB of storage, whereas the iPhone 15 Pro Max offers a base option of 256GB.