New images of the Huawei MatePad Air have been leaked along with its features.
Huawei, aiming to overcome its troubles in the smartphone world with successes in the tablet market, continues to work on its new tablet.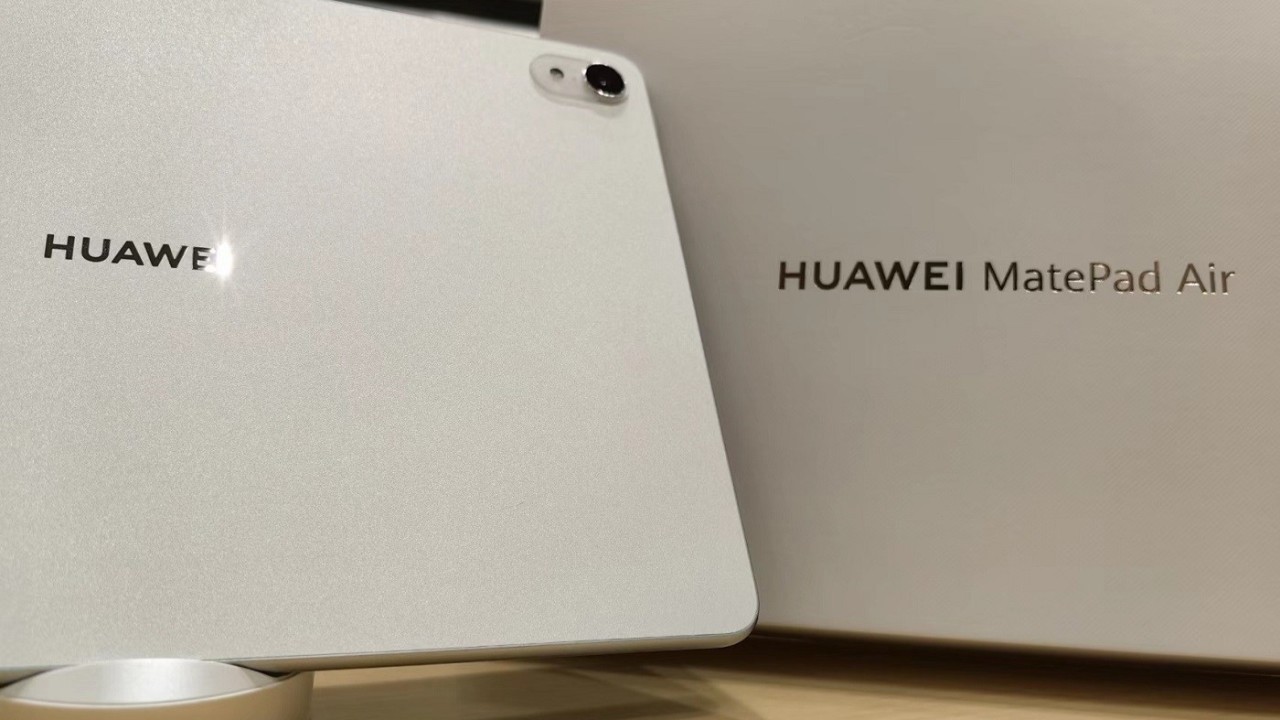 Huawei is poised to make waves with its upcoming Summer product launch event. The tech behemoth plans to introduce a range of new products, including the Huawei Watch 4 series smartwatch, the latest MateBook laptops, and the highly anticipated MatePad Air tablet.
Ahead of the event, initial real-life images and some key specifications of the Huawei MatePad Air have emerged. These leaked visuals, shared by the digital blogger "Tech Wizard," offer a glimpse into the MatePad Air's sophisticated design, marked by a sleek rounded body and a single rear camera equipped with flash. The tablet's silver color variant exudes an aura of premium quality, with the distinctive "HUAWEI" logo centrally placed on the back. Designed as a handy, lightweight tool for young users, the MatePad Air is set to go toe-to-toe with Apple's renowned iPad Air.
New images of the Huawei MatePad Air have been leaked along with its features.
A unique aspect of the MatePad Air is its 3:2 aspect ratio, a novel feature for Huawei tablets. This aspect ratio is accompanied by an impressive 11.5-inch LCD display boasting 2.8K resolution, ensuring vivid and crisp visuals. Notably, the tablet maintains a slim profile at just 6.4mm thick, making it the slimmest in its category.
In terms of performance, the MatePad Air is powered by a robust Snapdragon 888 processor, promising smooth, lag-free operations. Huawei's own game frame insertion technology boosts gaming experiences, supporting a 144Hz refresh rate in games like "Game for Peace" and "Honour of Kings," and 90Hz in "Genshin Impact." Armed with an 8300mAh battery and 40W fast charging capabilities, the MatePad Air provides long-lasting usage and quick recharging.
While there might be concerns about potential heat generation due to the Snapdragon 888 chipset, the larger form factor of the MatePad Air allows for superior heat dissipation compared to smartphones, reducing possible problems.
The Huawei MatePad Air, with its impressive specs, sleek aesthetic, and productivity-oriented design, aims to enthrall young consumers seeking a multifunctional tablet for work and leisure. The forthcoming official launch event on Thursday is set to reveal more details and offer a first-hand look at the MatePad Air in action.