The upcoming Peugeot E-3008 SUV aims to make another mark
Having gained a distinct position in the SUV world with its 2008 and 3008 models released in previous years, Peugeot now targets a similar status for electric vehicles.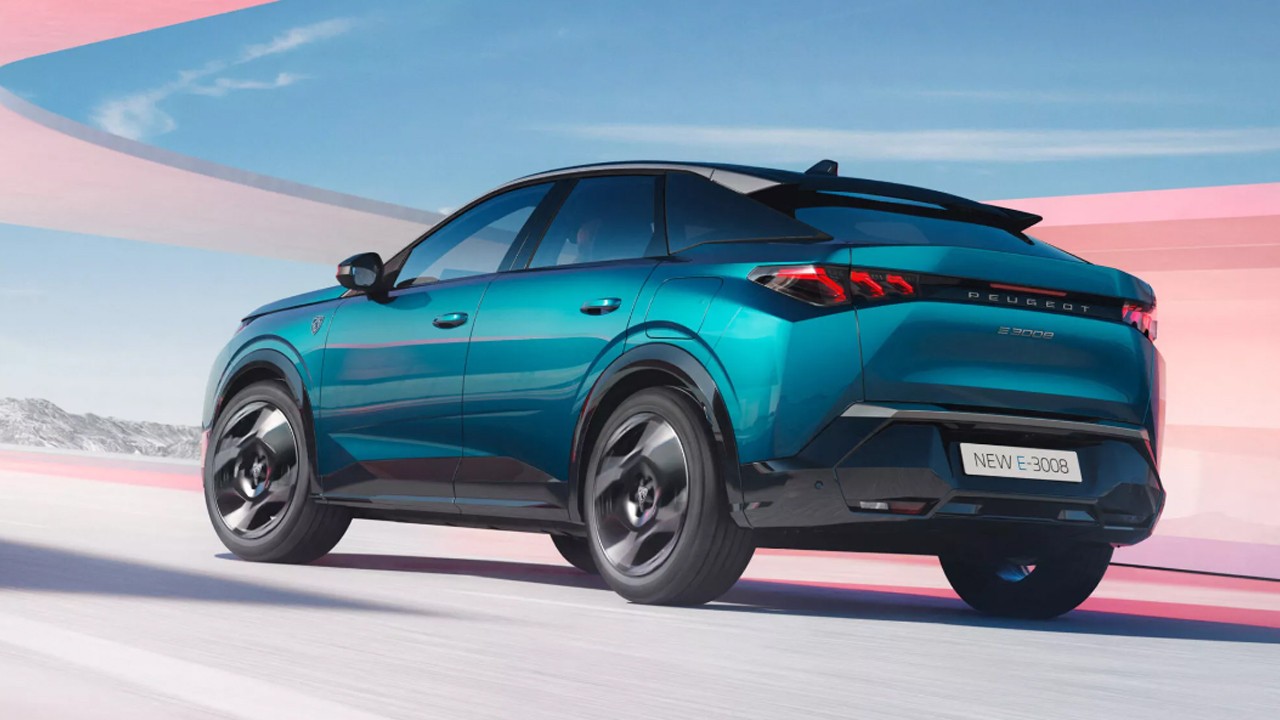 The French automaker, Peugeot, has unveiled its new electric vehicle, the E-3008. This model marks the third generation of the esteemed 3008 series and boasts a driving range of up to 435 miles. It emerges seven years after its predecessor made its mark in the European market.
The E-3008 brings notable advancements in its electric powertrain and interior tech components. Built on the STLA Medium platform, a product of Stellantis under which Peugeot operates, it's a pioneering move for a series production model. Prospective buyers will have the choice between two trims - Allure and GT, coupled with three option packages and a trio of electric powertrain alternatives.
The base variant of the E-3008 is powered by a 400V nickel-manganese-cobalt (NMC) 73kWh battery pack. Paired with a front-mounted 157kW electric motor, it delivers a torque of 343Nm, guaranteeing an estimated drive of 326 miles. The dual-motor counterpart retains the same battery pack and electric motor but adds a rear 83kW, 166Nm electric motor, resulting in a combined output of 240kW, while still maintaining the 326-mile estimated range. Those looking for extended travels will appreciate the long-range E-3008, which features a 98kWh battery pack, ensuring a range of 435 miles.
Drivers can select from a variety of driving modes in the E-3008 series EVs. Charging, both AC or DC, is facilitated via a port positioned on the rear left mudguard. It's equipped with an 11kW onboard charger compatible with a three-phase source, and a 22kW charger option. Fast charging is achievable with 160kW DC at a compatible station, fully replenishing the battery in under an hour. With the STLA architecture, these models can also tap into the vehicle-to-load (V2L) feature, drawing power from the high-voltage battery for household devices.
The E-3008 showcases an impressive regenerative braking system available at varied levels. Dimension-wise, the EV stretches 178 inches in length, 74 inches in width, and stands 64 inches tall. It proudly displays the signature Peugeot three-clawed light design and offers six color variations, including the classic Pearl Black and Titanium Gray.
Inside, the E-3008 houses the i-Cockpit 21-inch curved widescreen display, effortlessly blending into the dashboard. Serving dual purposes, it operates as both an infotainment screen and a digital instrument cluster. The automotive world eagerly anticipates its release, with the all-new E-3008 set to roll out from its French production line by the end of 2023.