Hyundai plans significant updates for the 2024 Kona model
Becoming a key player in the electric car industry, Hyundai aims to reinforce its position with its new Kona model.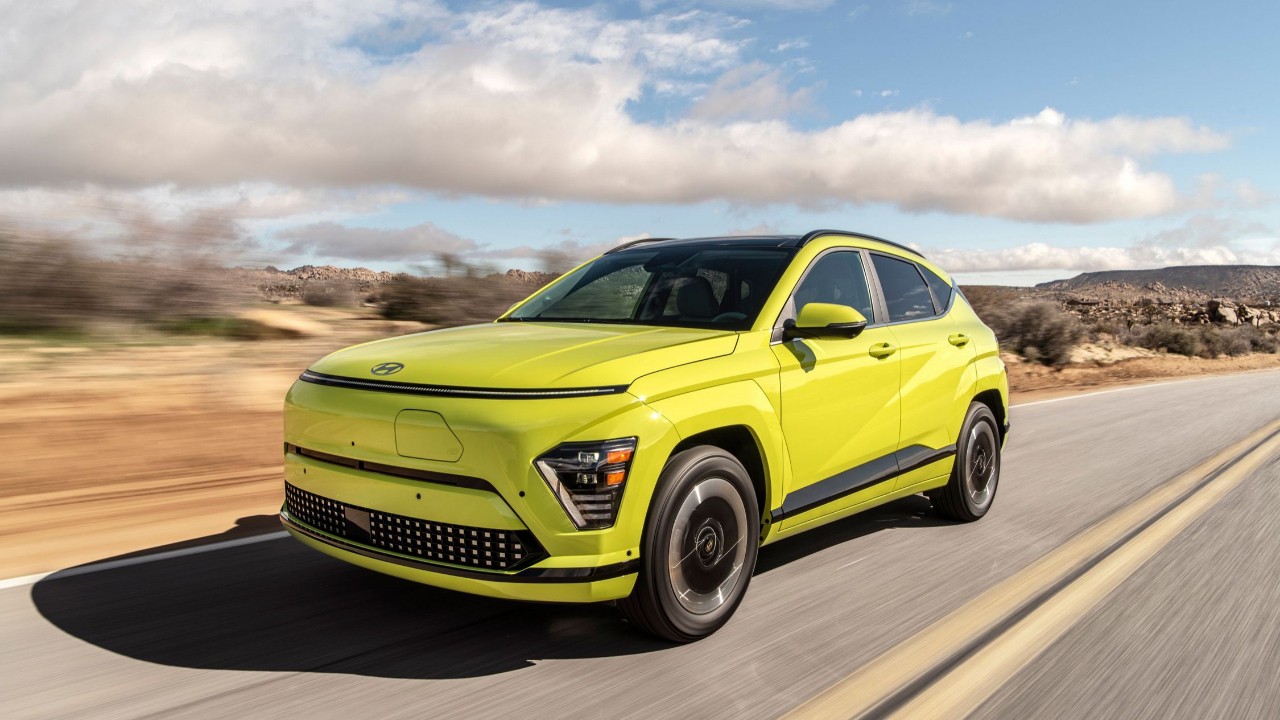 Hyundai is gearing up to launch its next-generation Kona Electric, hinting at what enthusiasts can expect in 2024. Building upon the affordability of its predecessor, which was priced just shy of $35,000, Hyundai's new electric offering seeks to provide more value. Yet, how significantly does the upcoming version differentiate from the earlier one?
A notable enhancement in the forthcoming Kona Electric is its streamlined aerodynamic build. The vehicle's front end appears more refined, and the LED daytime running lights stretch across the entire width. However, those hoping for a radical transformation might find the changes more evolutionary than revolutionary. While the side silhouette showcases some influence from the Ioniq 5, it's a subtle nod rather than a direct replication.
Hyundai plans significant updates for the 2024 Kona model
In the performance arena, the advancements in the 2024 Kona Electric are modest but promising. The new model flaunts a drag coefficient of 0.27, a slight improvement over the 0.29 of the previous generation, aiming to optimize ride quality. The battery capacity has seen a marginal enhancement, increasing from 64 kWh to 64.8 kWh. This adjustment nudges the range upwards, from 258 miles to a projected 260 miles. Charging speeds have improved as well, allowing a leap from 10% to 80% charge within 43 minutes, marking progress, though not groundbreaking.
Inside, the car boasts dual 12.3-inch screens dedicated to the infotainment system and gauge cluster, accompanied by ambient lighting. Nevertheless, it's worth noting that the Kona Electric remains anchored to Hyundai's K3 platform, designed primarily for gasoline vehicles. It has yet to embrace the Electric-Global Modular Architecture (E-GMP) featured in the latest models, including the Ioniq 5.
The new Kona Electric is set to be available for order by the end of fall 2023, with the pricing details still under wraps. Manufacturing will be undertaken in South Korea and Czechia. While the Ioniq 5 continues to be Hyundai's electric bestseller, the company is optimistic that the revamped Kona will carve its unique spot in the market.