Asus's new gamer router arrives with unparalleled features
Having earned the admiration of gamers with their investments in the gaming world, Asus now introduces an advanced router option.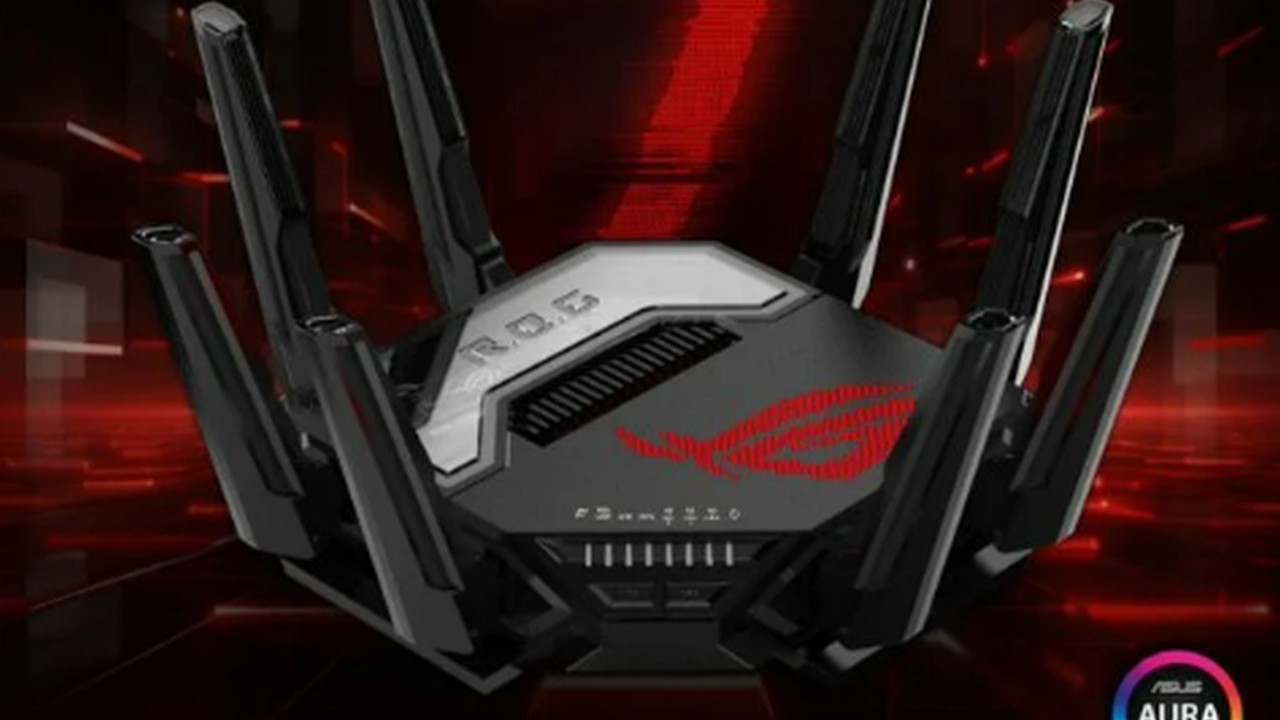 ASUS has introduced its high-performance gaming router, the ROG Octopus 7. Available for pre-order at 4,999 yuan ($683) and reserved for the first 100 units, this device promises to meet the needs of the most hardcore gamers.
The ROG Octopus 7 is powered by a robust 4-core 2.6GHz Broadcom chip, paired with 2GB of DDR4 RAM and 256MB of flash storage. This combination ensures fluid and consistent performance even under strenuous conditions. While it doesn't offer support for the 6GHz band, it impresses with its capability of achieving speeds up to 13,000Mbps. This remarkable speed is achieved in part due to its support for 4K QAM.
On the connectivity front, the Octopus 7 offers a range of options. It boasts two 10G ports and four 2.5G ports for lightning-fast wired connections. Additionally, it comes equipped with both USB 3.0 and USB 2.0 ports. Gamers will appreciate features such as three-end game acceleration, seven different lighting effects to create an immersive gaming environment, and the commercial-grade AiProtection Pro security system. Additionally, the AiMesh 2.0 technology ensures seamless connection consistency across extensive residential spaces.
Asus's new gamer router arrives with unparalleled features
In terms of wireless speeds, the router can achieve 1376 Mbps on the 2.4GHz band and 5764 Mbps on each of its two 5GHz bands. All bands are equipped with 4T4R (four transmitters and four receivers) support. The eight inbuilt antennas of the router have been meticulously designed to minimize signal dead zones, ensuring extensive wireless coverage.
The design of the Octopus 7 is as striking as its performance. ASUS has invested in the router's thermal management, incorporating a multi-layered aluminum heat sink coupled with a nano-carbon coating, optimizing cooling efficiency. Aesthetically, the router sports a bold look with a semi-transparent acrylic top cover, an embossed ROG logo, and a unique heat dissipation grille.
For gaming enthusiasts, the router uses ASUS's proprietary ROG GAME FIRST IV technology, which may reduce latency by up to 43%. Additional features such as the Mobile Gaming Mode can be activated via the associated app, aiming to minimize any lag. With its expansive port configuration, support for link aggregation, and the capacity to handle high-speed devices, the ROG Octopus 7 positions itself as a must-have for any serious gaming rig.