Nvidia addresses critical GPU driver issue that impacted CPU performance
Nvidia has released a hotfix driver (version 531.26) to address a critical issue with its GeForce driver (version 531.18) that was impacting CPU performance, causing unusually high CPU usage for some users.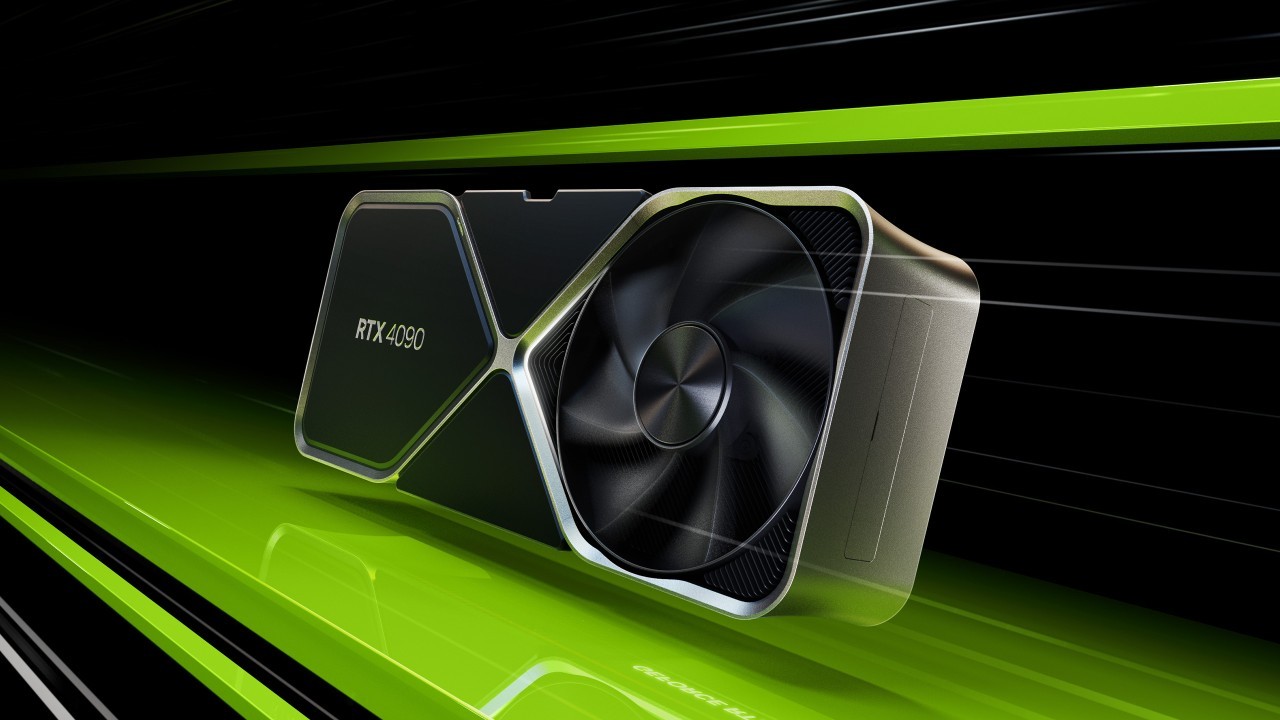 Graphics drivers can sometimes cause bugs or issues with the display of graphics on a computer. In some cases, bugs caused by graphics drivers can lead to crashes or other performance issues. Occasionally, issues can arise, as was the case with Nvidia's GeForce driver version 531.18 over the weekend. A bug in this driver was discovered that results in high CPU usage in the background after using a game or GeForce Experience.
Nvidia releases GeForce Hotfix Driver Version 531.26 to fix CPU issue led by 531.18
A number of GeForce users experienced abnormally high CPU usage after installing Nvidia's 531.18 WHQL driver, which was released just over a week ago. The driver was intended to optimize performance in addition to addressing issues such as Forza Horizon 4 freezing and instability in Call of Duty: Modern Warfare 2.
Although using 10% of the system CPU may not appear to be a major issue, it appears to significantly affect game performance in practice.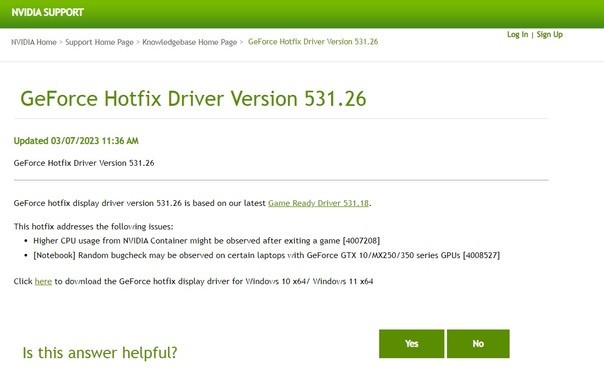 The cause of this problem is uncertain, but Nvidia was aware of it and has released a Hotfix driver, version 531.26, that addresses two issues: the high CPU usage problem and random bugcheck errors that certain laptops may experience. You can download the GeForce Hotfix Driver Version 531.26 via Nvidia's official blog.