A new date was given for Samsung Galaxy S24
A final date has been thrown out for the new flagship of the South Korean tech giant Samsung.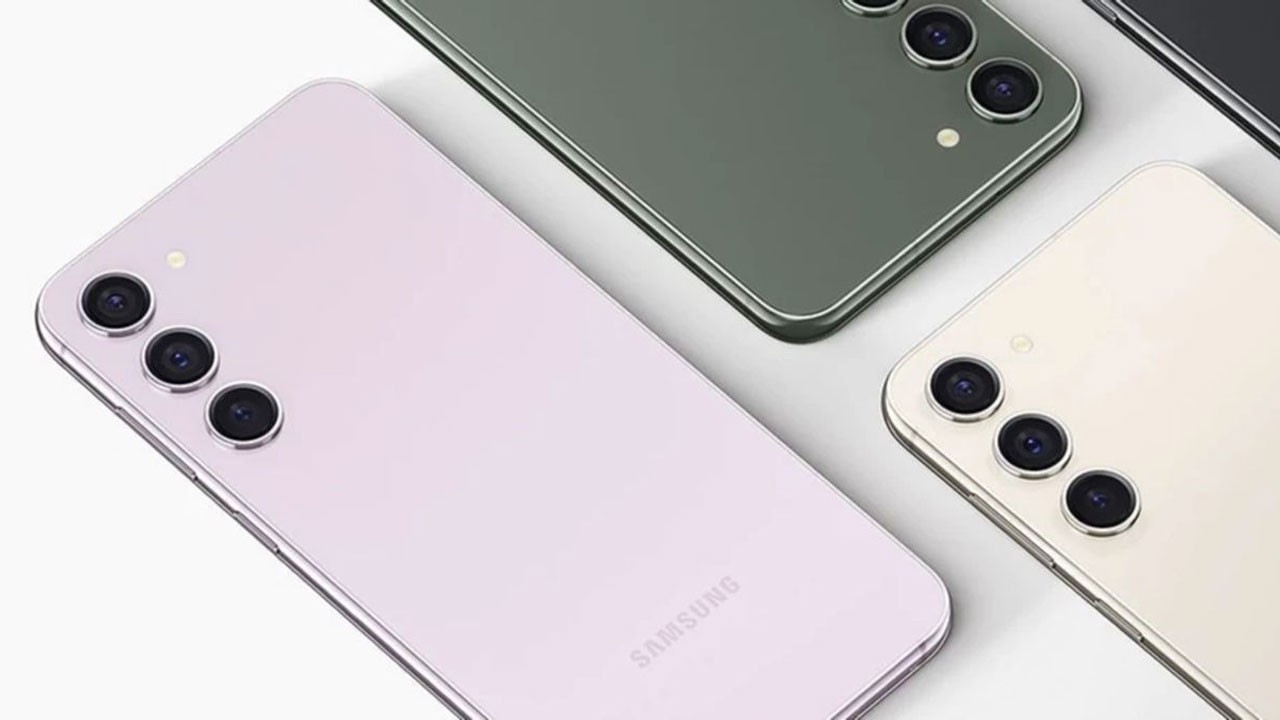 Samsung's Galaxy S24 series is reportedly entering production, with expectations for its release set for January 2024. The flagship smartphones are believed to have transitioned into mass production, and while the exact release date remains a topic of speculation, many indications suggest a potential launch towards the end of January.
The Galaxy S24 has received certification from China's 3C authority, and high-quality renders of both the standard and Ultra models have been unveiled, giving enthusiasts an early look at the anticipated design. The device is rumored to be equipped with the Snapdragon 8 Gen 3 chipset, boasting a 6.17-inch Dynamic AMOLED display with a refresh rate of 120Hz and a battery capacity that lies between 3900mAh and 4000mAh.
In certain markets, there are talks that the standard S24 and S24+ will be powered by the Exynos 2400 chipset, as revealed by the appearance of the Galaxy S24+ Korean model equipped with the Exynos 2400 and 12GB RAM on Geekbench. Innovative features like Zoom Anyplace and E2E AI Remosaic are said to be part of the Galaxy S24 Ultra's offerings. There's also a buzz about the potential inclusion of a Titanium body for the entire Galaxy S24 series, drawing parallels with the design elements of the iPhone 15 Pro.
A new date was given for Samsung Galaxy S24
Samsung's trend of launching flagship models earlier in the year is not new. Previously, devices like the Galaxy S22 and S23 were released in February of 2022 and 2023, respectively. Meanwhile, the Galaxy S21 had its event in January. Samsung has also been strategically diversifying the locations of its Unpacked events on a global scale, moving away from its traditionally US-centric approach.
The Galaxy S24 series is being met with considerable anticipation. Samsung intends to capitalize on the momentum generated by the success of the S23 series. And while the reintroduction of the Exynos chipset has sparked some debate, most are reserving their judgment until they can experience the devices firsthand. Interestingly, there's a growing belief that the Galaxy S24 Ultra might universally feature the Snapdragon 8 Gen 3 processor, regardless of the market.
Samsung's upcoming Galaxy S24 series promises to be a pivotal launch for the tech giant and could very well dictate the course of the smartphone industry for 2024.