Amazon's tablet is on sale, here's the new device that will overthrow iPad models from their throne!
Apple, one of the biggest names in the tablet world, now has a new competitor. Here's everything you'd want to know about the Fire Max 11, which has been put on sale by Amazon.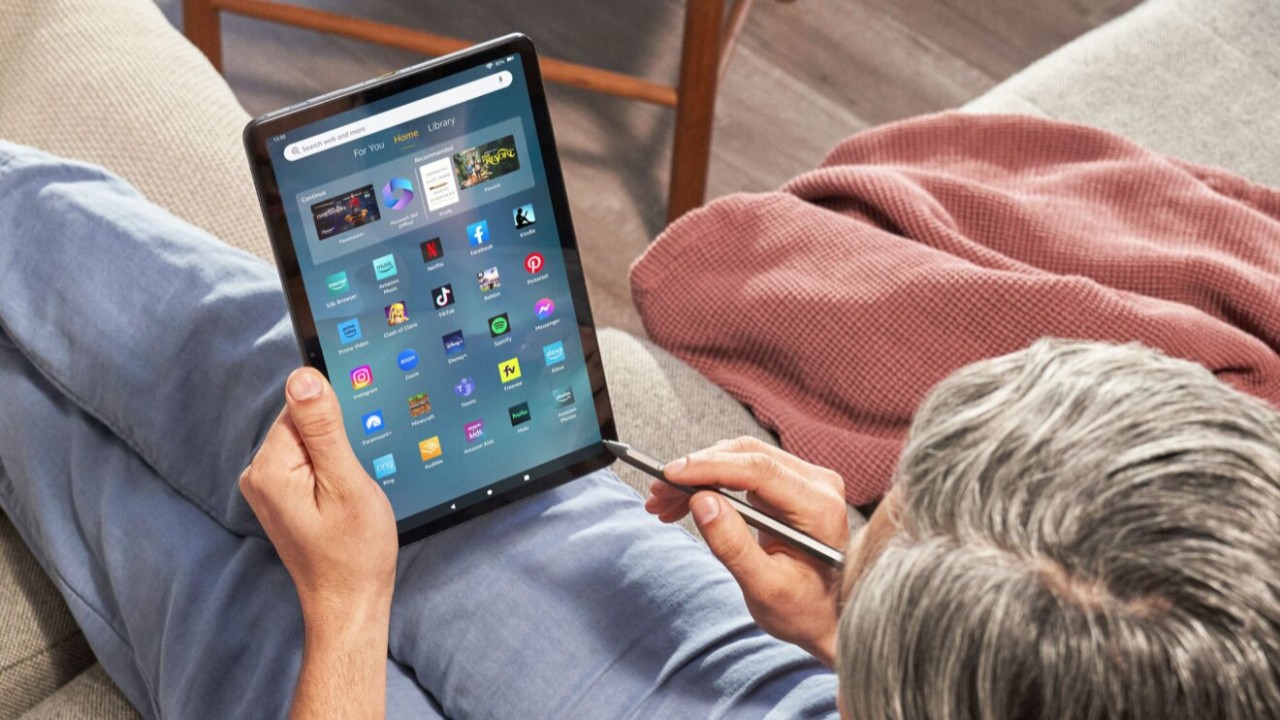 Amazon's collection of Fire tablets has always offered user-friendly, affordable options ideal for entertainment, web browsing, and e-reading. The introduction of their latest addition, the Fire Max 11, is a leap forward, as it is Amazon's largest tablet to date, boasting an 11-inch screen, a sleek and lightweight design, a high-resolution display, and a robust processor.
The Fire Max 11 brings Amazon into direct competition with other large tablets like the iPad, as it offers a spacious yet slim and robust design. Amazon touts its new device as being "three times as durable as the iPad 10.9" with a body made of aluminum and what they term as 'strengthened glass.' At its core, a 2.2 GHz octa-core processor, 4GB of RAM, and either 64GB or 128GB of storage options power the device.
Amazon's tablet is on sale, here's the new device that will overthrow iPad models from their throne!
While Amazon hasn't disclosed the specific make of the processor, they note that it delivers a 50% performance boost compared to the most advanced model in their current range. The Fire Max 11 also features an 11-inch display with a 2000 x 1200 pixel resolution, which is the most detailed screen seen on an Amazon tablet so far. Dual 8MP cameras are available for photo-taking or video calls. On a single charge, the Fire Max 11 is expected to last up to 14 hours.
Notably, Amazon has integrated a fingerprint sensor into the Fire Max 11 and offers an assortment of accessories, such as a magnetic keyboard and a stylus. The tablet is currently available for preorder starting at $229.99, with the cost rising to $329.99 if you wish to include the accessories. As a promotional offer, Amazon is also offering a free three-month trial of Microsoft 365 Personal for a limited period. Given these features, the Fire Max 11 could arguably be one of the best tablets available for under $500.