Honda is drawing attention with its new electric scooter
The new electric scooter model developed by the Japanese automotive giant Honda stands out with its details.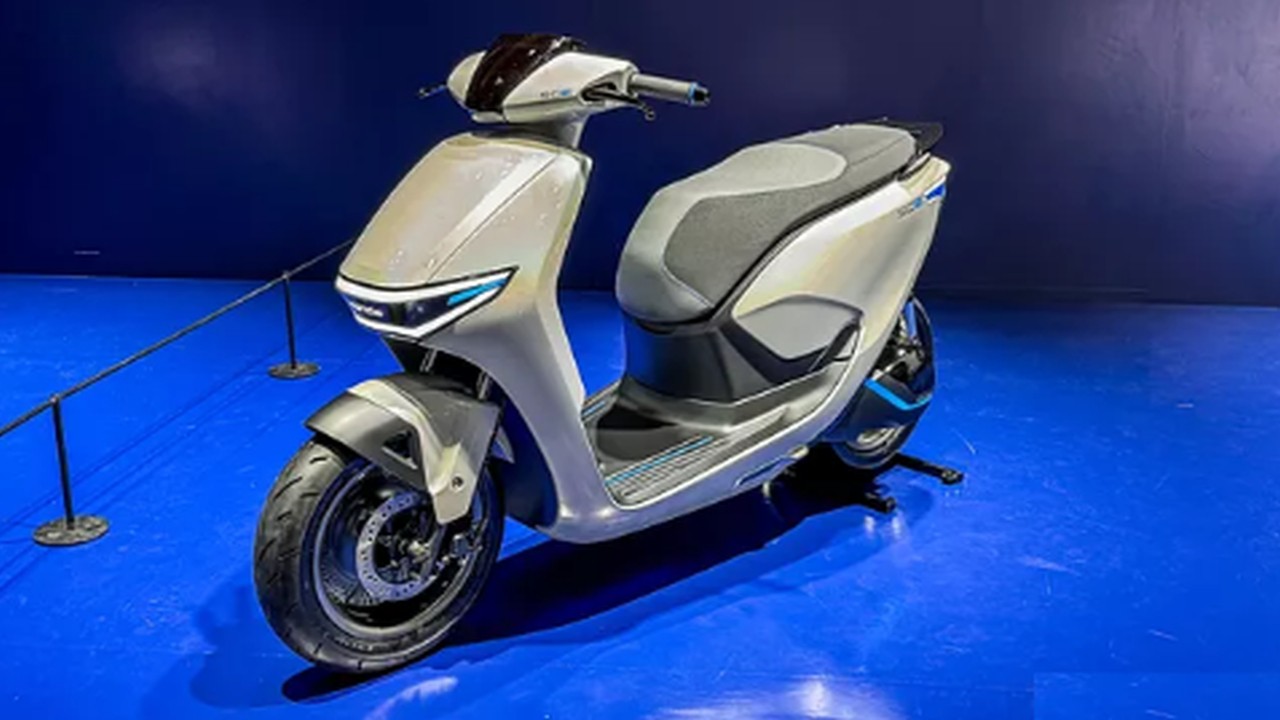 Honda's electric mobility range is poised to expand with the introduction of the Honda SC e Concept, unveiled at this year's Japan Mobility Show. This electric scooter concept is Honda's latest venture into the burgeoning field of electric transportation, standing out with its dual battery pack system. It features a modern design highlighted by a full-width LED light bar on the front, complete with an illuminated Honda logo. The scooter also incorporates foldable pillion-foot pegs for added convenience.
The design language of the Honda SC e Concept echoes the aesthetic of the Honda EM 1e but scales up in size. Storage space is cleverly utilized to house two removable 1.3kWh battery packs behind the seat, enabling the scooter to reach a notable 100km range on a full charge. For rider comfort, there's a single spacious seat equipped with a pillion-grab handle, while the floorboard boasts striking blue accents that carry over to the handlebar, motor, tail section, and front lighting panel.
Honda is drawing attention with its new electric scooter
When it comes to functionality, the SC e does not fall short. It is equipped with front disc and rear drum brakes, ensuring reliable stopping power. The ride is smoothed out by rear mono shocks and telescopic front forks. Mounted on 12-inch tires, the scooter's handling is optimized for both comfort and stability.
The promise of technology integration is signaled by the expected inclusion of Bluetooth connectivity, offering riders enhanced convenience. While the concept displayed at the Japan Mobility Show did not reveal the digital instrument cluster, such a feature is anticipated in the production model. Honda, however, has yet to announce specific details regarding the availability and pricing for the SC e, with industry insiders speculating a possible release in 2024.
This innovative approach to electric scooters by Honda indicates the company's commitment to a cleaner, more sustainable future in personal mobility, offering a glimpse into the potential direction of urban transportation.