Honda's new electric mountain bike is worth seeing
Honda, recently seen with many concept models, has made a new move with its electric mountain bike.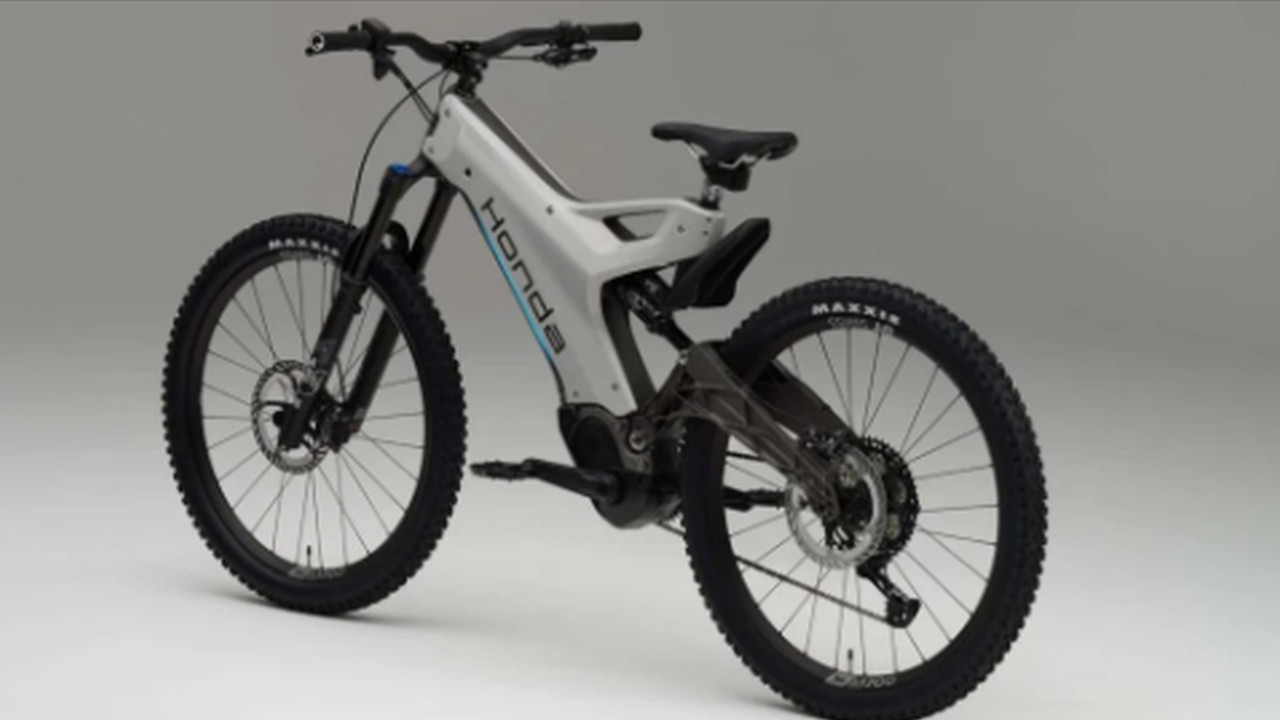 Honda's recent exploration into the electric mountain bike (e-MTB) market has piqued the interest of both environmental enthusiasts and technology fans. Known for its innovative electric and hybrid automobiles, Honda has now presented a concept e-MTB, a reflection of the company's technical expertise and the increasing popularity of eco-friendly outdoor pursuits.
At the Japan Mobility Show, the Honda e-MTB Concept turned heads with its fusion of automobile influence and environmental consideration. Honda's entry into the e-MTB domain is not a mere nod to the trend of sustainability; it is a powerful declaration of the brand's ability to stand shoulder to shoulder with established names like Ducati and Yamaha, who have carved out a niche in the electric mountain bike arena.
Honda's new electric mountain bike is worth seeing
The design of Honda's e-MTB Concept aligns with the brand's storied motorcycle heritage, featuring a full-suspension frame that commands attention and promises performance on challenging terrains. It channels the spirit of Honda's motorcycles with its aggressive downhill stance and the streamlined, monocoque frame construction. Although specifics about the bike's powertrain remain a closely guarded secret, there are whispers of a partnership with Brose, the esteemed German powerhouse renowned for its high-quality e-bike systems.
The allure of the Honda e-MTB Concept goes beyond its aesthetic appeal. It is decked out with features that seem to have been directly plucked from the wish lists of outdoor enthusiasts: a state-of-the-art Sram Eagle AXS drivetrain for smooth gear transitions, Shimano hydraulic disc brakes for unfaltering stopping ability, and a portable fast charger to support long-distance rides.
Despite its cutting-edge specifications and exciting features, the Honda e-MTB remains in the conceptual phase. However, Honda's ambition is evident—they envision this e-MTB as part of a lifestyle that prizes both environmental sustainability and quality time with loved ones. The company's strategic incorporation of terms like "sustainable" and "family-oriented" transcends promotional clichés, signaling a hopeful outlook towards a future where leisure doesn't just serve for amusement but also aligns with ecological stewardship.