AOC's new monitor has been released for sale
AOC, one of the most significant names in the world of monitors, has launched its eagerly awaited new model.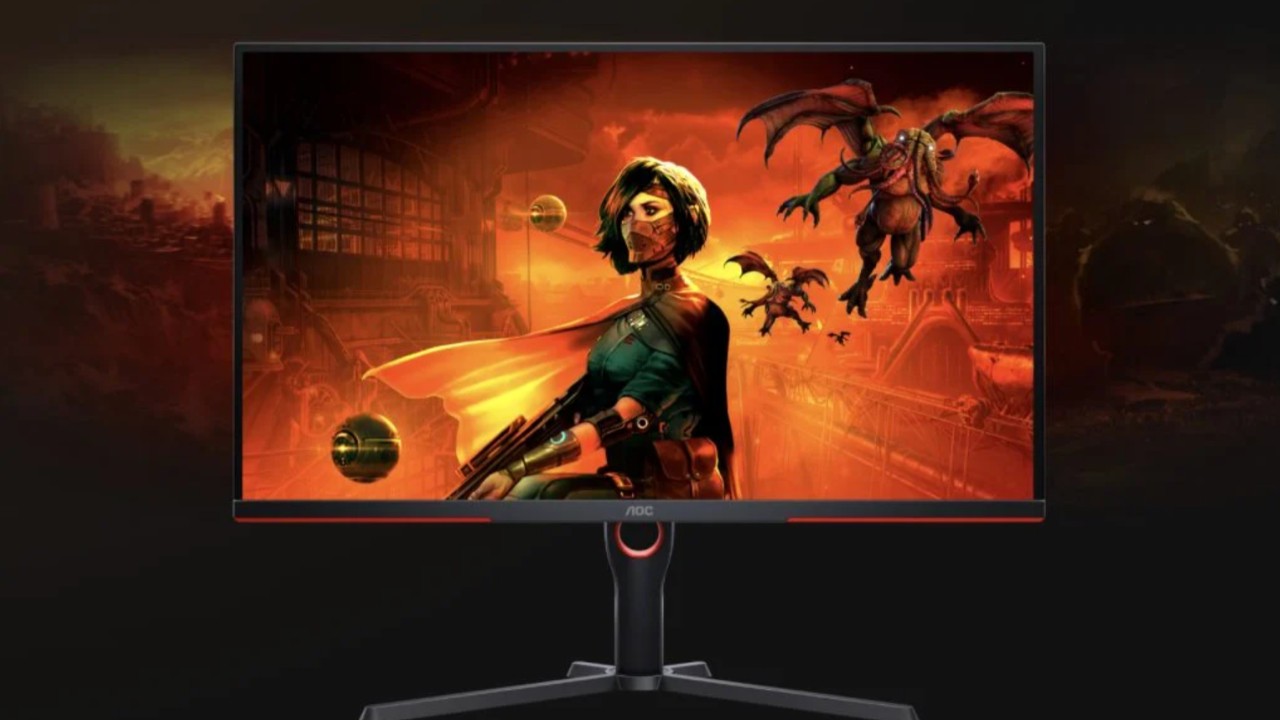 In the realm of consumer electronics, AOC has built a reputation for creating monitors that blend quality with affordability. Catering to a wide range of users, from gamers to professionals, and the everyday user, their latest release, the U27G3XM gaming monitor, continues this trend with a suite of high-end features packaged at a competitive price point.
The U27G3XM boasts a 27-inch display that delivers a stunning 4K (3840×2160) resolution. Gamers and video enthusiasts will appreciate the swift 160Hz refresh rate, ensuring smooth motion in fast-paced scenes. This monitor doesn't just push the limits in terms of resolution and speed; it also shines, quite literally, with a peak brightness of 1200 nits. At its heart lies a QD-MiniLED screen with 2304 precision-controlled LED light sources, which has garnered HDR1000 certification, signaling its capacity for displaying a broad spectrum of colors and deep contrasts.
Color accuracy is a critical component of any high-end display, and the U27G3XM meets this need with support for 1.07 billion colors and a 98% DCI-P3 color gamut. This range guarantees that the visuals are not only vivid but also true to life, with a color accuracy of ΔE<2. Furthermore, AOC addresses the well-being of its users with four preset low blue light modes designed to minimize eye strain. These settings are tailored for different activities, from multimedia consumption and web browsing to office work and reading, allowing for a comfortable viewing experience regardless of the task at hand.
AOC's new monitor has been released for sale
Considering the diverse ways monitors are used, connectivity options are vital. The U27G3XM offers ample ports, including two HDMI 2.1 ports, a DisplayPort 1.4, one USB upstream, and two USB 3.2 Gen 1 ports. These features are not only for PC gamers but also console users, with the monitor supporting 4K at 120Hz output, ideal for the latest gaming consoles like the PS5 and Xbox Series X. The design of the monitor stand is both practical and aesthetically pleasing, allowing a 130mm height adjustment and 90° rotation into portrait mode, complemented by a distinctive fiery red accent that gives it a gaming-inspired look.
Performance-wise, the monitor is outfitted with Adaptive Sync technology to minimize issues like frame drops, screen tearing, and stuttering. It also boasts a 1ms GTG response time for quick reactions. Low input delay technology, along with IC chip secondary development, is included to ensure the performance is as responsive as possible.
Attention to detail extends to the ergonomic design, including PIP/PBP split-screen options and AOC's G-MENU adjustment software for personalized control settings. The design is rounded off with practical features like a circular cable management hole and a stylish space gray triangular stand, adding to the monitor's overall appeal.
Alongside the U27G3XM, AOC has also expanded its gaming monitor lineup with two notable additions: the AG456UCZD, a 45-inch curved OLED gaming monitor with a remarkable 240Hz refresh rate, and a new 2K 180Hz 34-inch curved gaming monitor, further solidifying AOC's commitment to providing high-performance displays for gamers.