Xiaomi's new mechanical keyboard is now on sale
Xiaomi, one of the hardest-working names in the tech world, has put its new mechanical keyboard on the market.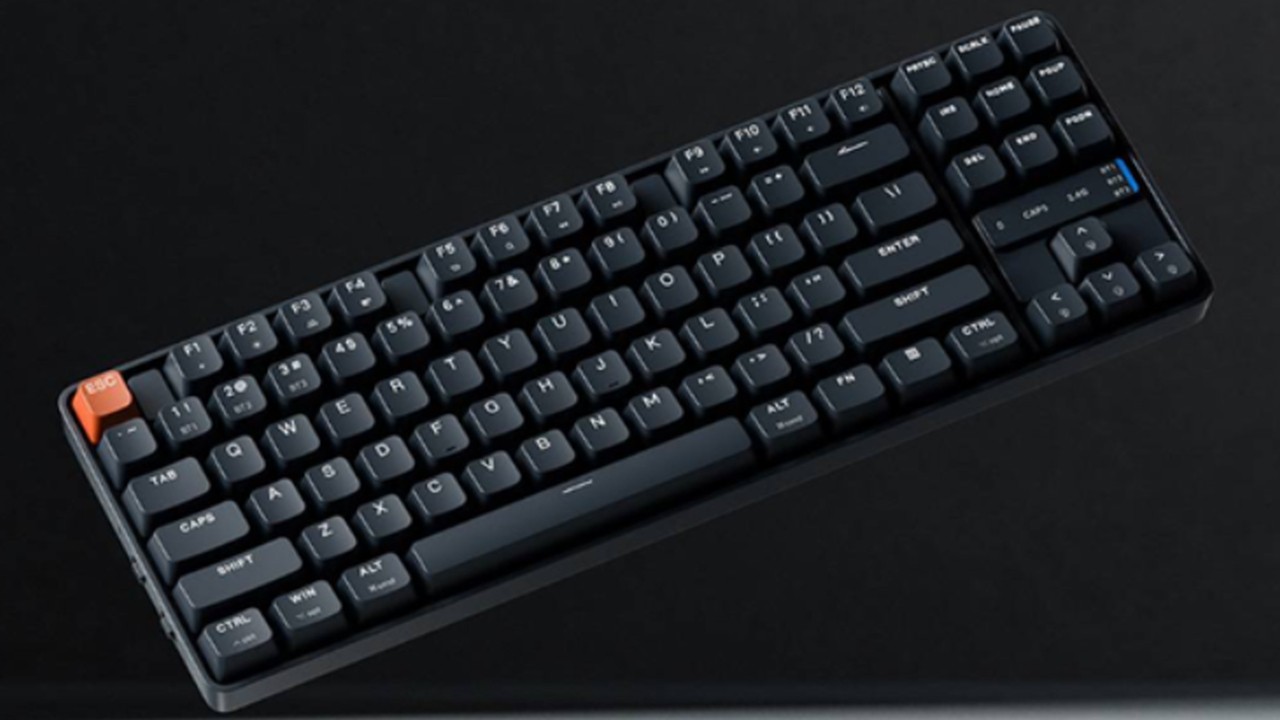 In the ever-evolving landscape of technology, Xiaomi has introduced a new addition to its product line-up with the launch of its TKL mechanical keyboard. Available for purchase in China, the keyboard is priced at an accessible 199 yuan, which is approximately $27, offering an affordable option for tech enthusiasts.
Designed with a sleek black aesthetic, the Xiaomi TKL mechanical keyboard is tailored for those who value desk space without compromising functionality. It features an 87-key layout, which excludes a numeric keypad, embodying a compact form factor that caters to modern minimalist preferences. The keyboard is not just about the looks; it is equipped with dedicated buttons that facilitate effortless switching between its various connection modes, which include Bluetooth, wired, and 2.4G wireless options. Such versatility is complemented by its compatibility with both Windows and Mac operating systems, ensuring that it caters to a broad range of users.
Xiaomi's new mechanical keyboard is now on sale
Xiaomi's attention to detail is evident in the choice of mechanical switches available for this keyboard. Users can select between the linear VC-Pro and the tactile VB-Pro switches, both of which incorporate satellite axis technology. This innovation provides a reliable typing experience characterized by full-key anti-ghosting capabilities, allowing for multiple keys to be registered simultaneously – a feature avid gamers and fast typists will appreciate. The durability of these switches is notable as well, with a lifespan of up to 50 million keypresses, ensuring longevity and a consistent performance over time.
The keycaps themselves are made using a dual-color injection molding process, which not only gives them a premium feel but also ensures the characters are transparent. This transparency, in conjunction with the built-in white backlighting, means the keys remain visible in various lighting conditions. Users can also personalize their experience with six different lighting effects that add a dynamic visual element to their setup.
Moreover, Xiaomi has meticulously engineered the keyboard to deliver an ergonomic typing experience. It offers three adjustable tilt angles, reducing wrist pressure and allowing for comfortable use over extended periods. The larger curvature of the keys and the precision-tuned satellite axis for larger keys ensure each keystroke is stable and consistent, which can help in reducing typing fatigue.
Xiaomi's TKL mechanical keyboard represents a thoughtful convergence of design, functionality, and user comfort. Its strategic key layout and switch tuning are aimed at providing a seamless and enjoyable typing experience, catering to both casual users and professionals alike.