The Chinese tech giant introduced a new "heated mug" model
Almost every day, Xiaomi presents a different product, and this time, it's with their portable heated mug model.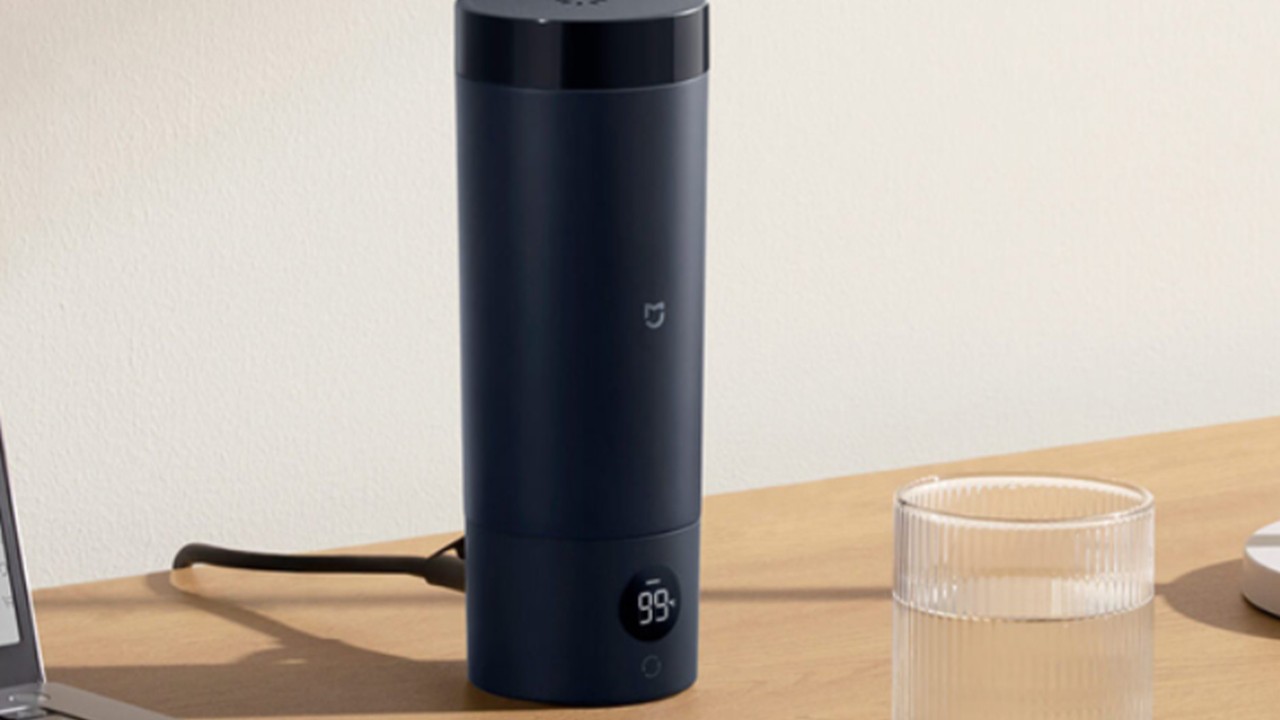 Xiaomi has unveiled the MIJIA Portable Electric Heating Cup 2 in China, a device tailor-made for the contemporary business traveler. Possessing the ability to heat liquids to a scalding 99ºC in a mere 8 minutes, it ensures travelers can confidently consume hot water or tea, knowing its hygiene is uncompromised. With dimensions mirroring that of a standard thermos cup, it comes equipped with a wired plug-in, rendering it both portable and handy to satisfy those sudden cravings for hot beverages.
Its compact design ensures it's easy to transport, making it an indispensable companion for those on the move. Notably, the device boasts a heating power of 300W, further complemented by a 6-level temperature adjustment feature that ranges between 45ºC to 99ºC. Its 350ml capacity means it can efficiently heat water to its maximum temperature within 8 minutes.
The Chinese tech giant introduced a new "heated mug" model
Unlike many of its counterparts, the Xiaomi MIJIA Portable Electric Heating Cup 2 doesn't rely on batteries. Instead, it operates on a 110/220V voltage, making it an ideal choice for those who often travel internationally. In addition to its quick heating ability, it also features a multi-level constant temperature system. Once the water reaches its boiling point, the device automatically switches to smart constant temperature mode, ensuring the liquid stays warm. According to official sources, it can maintain this warmth for an impressive 12 hours.
Structurally, the cup benefits from a double-layer vacuum insulation, which effectively retains temperature. The internal tank is crafted from stainless steel and is augmented with both a breathable membrane and a pressure relief valve. This sophisticated pressure system is designed to alleviate any built-up pressure during the heating process. For those who prioritize safety, the cup comes with a fuse and a bottom shell water-blocking structure. As of now, this innovative electric cup is priced at approximately $20 and is available exclusively in China.