The leader of the gaming monitor sector emerges
Lately, we notice a keen interest from tech giants specifically towards the gaming industry. So, who do you think leads the monitor market?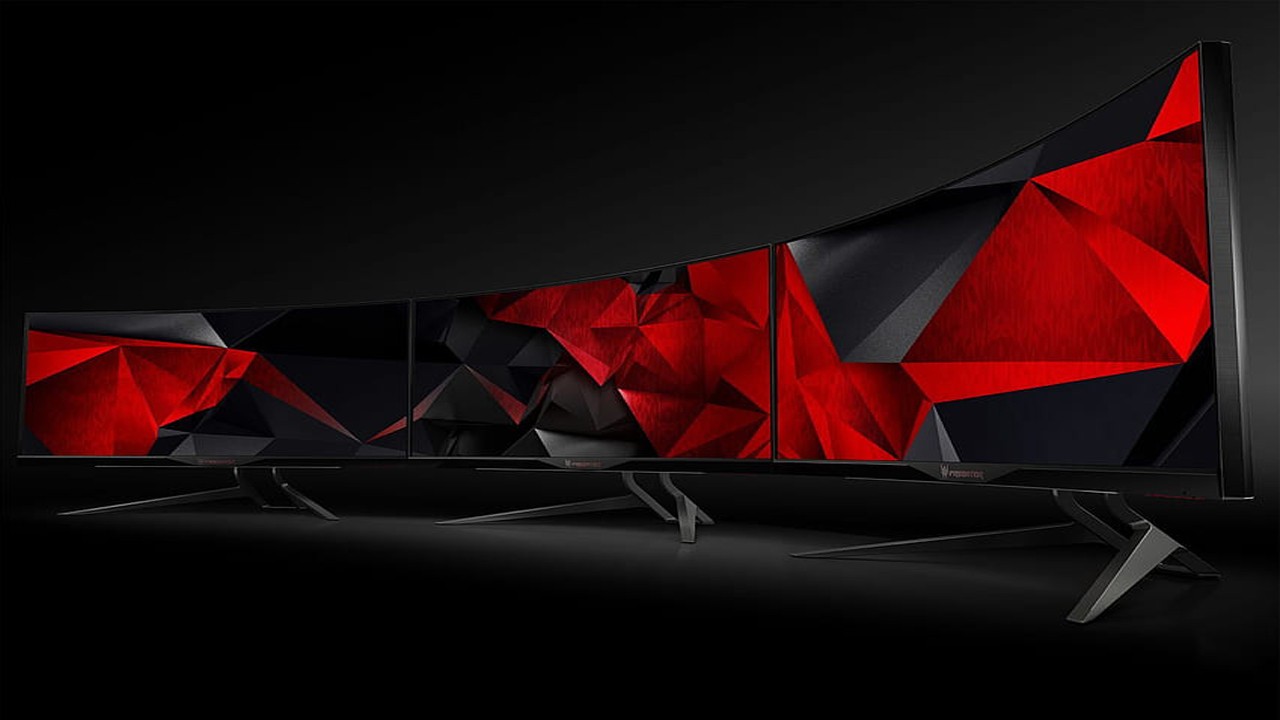 The gaming equipment sector is witnessing a surge in popularity. With the rapid evolution of technology, a plethora of products tailored for gamers are hitting the market. This range includes not just smartphones, but also keyboards, mice, headphones, and more prominently, gaming monitors. Acer, for instance, has upped the ante with its recent introduction of the Nitro XV242F, a gaming monitor boasting a 540Hz refresh rate. However, Acer isn't alone in this race; notable brands like Xiaomi, AOC, and Asus are making significant strides in the global monitor market.
China's vast population and its keen interest in technology make it a pivotal market in the tech world. Predictably, several product markets within the country are experiencing growth, with gaming monitors being a prominent category. Reports from August 2023 indicate that the online gaming monitor market in China has witnessed a significant surge. Shipments soared to 352,000 units, marking a 36% increase year-on-year and a 12% growth month-on-month.
The leader of the gaming monitor sector emerges
Leading the market are three predominant brands: AOC, HKC, and Titan Gaming. Despite facing stiff competition, these brands have managed to hold their positions. Xiaomi, in particular, has shown a notable rise, moving up from the sixth position to the fourth. This rise can be attributed to the increased traction of its models, the P27QBC-RG and A24FAA-RG. While AOC continues to reign supreme, its shipments experienced a modest 5% growth year-on-year. Conversely, HKC doubled its shipments, marking a 100% growth, while Titan Gaming registered a 26% increase.
Xiaomi's ascension in the gaming monitor realm can be linked to its strategy of balancing affordability with performance. Their monitors, although priced lower than most competitors, do not compromise on quality or features. Notably, the P27QBC-RG offers a 27-inch QHD display with a 165Hz refresh rate and 1ms response time. The A24FAA-RG, a 24-inch Full HD model, boasts a 144Hz refresh rate and the same 1ms response time. Both these models are attractively priced under 2,000 Yuan ($300). Other significant trends in China's gaming monitor market include a growing preference for 2K and 4K resolutions, coupled with HDR support. Moreover, larger screens, particularly the 27-inch monitors, are gaining momentum. The forecast suggests continued growth for the Chinese gaming monitor market in upcoming years.