Xiaomi has now developed a smart blanket!
Xiaomi's enthusiasm for smartening devices seems unstoppable. Here is Xiaomi's smart blanket!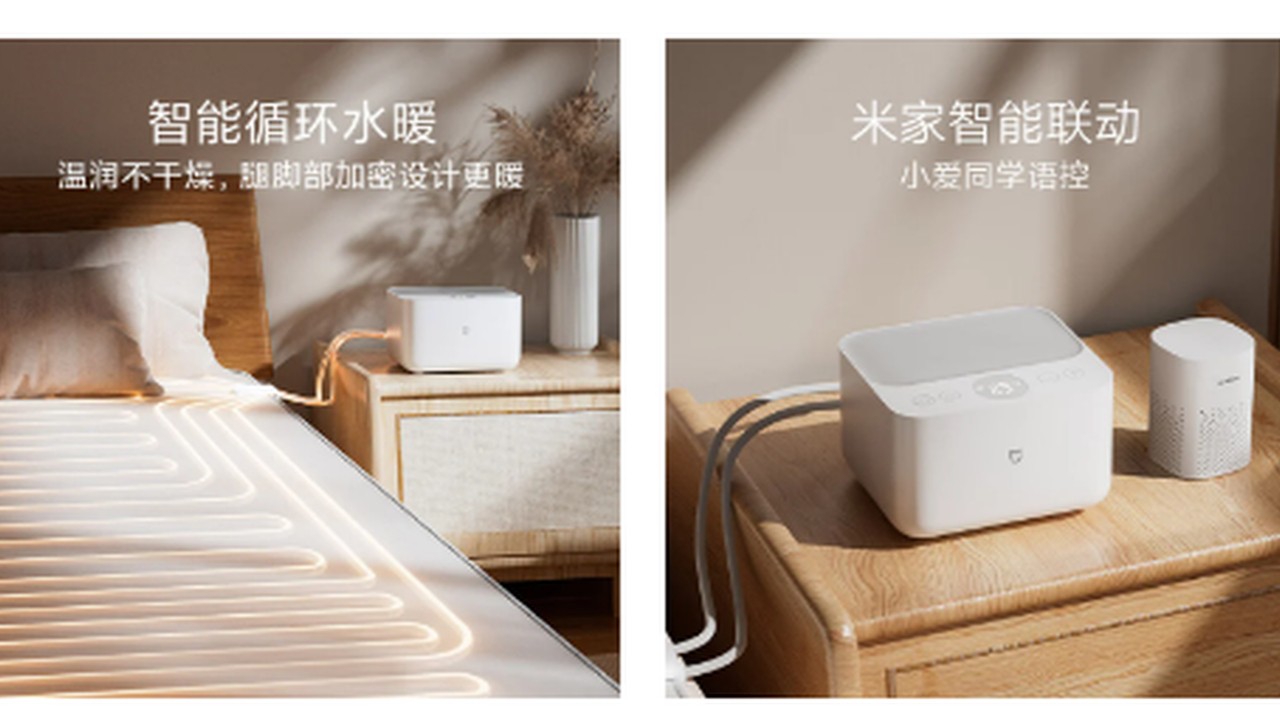 Xiaomi has introduced its latest product, the Mijia Smart Electric Blanket, which measures 1.5m x 2m. This blanket is currently available for pre-order at a price of 449 yuan ($61), with the release scheduled for October 31.
One of the significant aspects of this electric blanket is its utilization of a 400V ceramic core that efficiently heats the blanket, ensuring fast warmth distribution. This feature is particularly noticeable in the leg and foot areas due to the dense piping system. Users can also appreciate the quiet operation, as the device produces noise at levels below 25dB. Importantly, the blanket's design ensures it remains safe even when it comes in contact with water, significantly reducing the risk of electrical leakage.
Xiaomi has now developed a smart blanket!
The Mijia Smart Electric Blanket also offers a unique feature that integrates with the Mi Home app. Through this integration, users can preset the temperatures for different sleeping stages and schedule them. In addition to this, voice control capabilities are available through the Xiao Ai Assistant, providing enhanced user convenience. To maintain hygiene, the blanket is equipped with a mite removal function that operates at 65 degrees Celsius.
From an energy efficiency perspective, the blanket boasts a DC frequency conversion, consuming approximately 0.7 kWh of electricity every night. It offers numerous safety features that include protection against overheating, leaks, low temperatures, bacterial growth, and more. If inactive for 15 hours, the blanket will automatically shut off. It also includes safety measures like a child lock and an anti-tip power-off feature.
Compatibility is also highlighted as the device can be paired with both Android and iOS systems. Moreover, it consists of a wireless radio transmission module that complies with CMIIT standards. When it comes to materials, the blanket is crafted from 100% polyester fiber with PVC resin rubber droplets. The main unit, designed compactly, comes with a 0.35L water tank and operates within a safe temperature range.
Apart from the electric blanket, Xiaomi has also recently expanded its Mijia product line by introducing the Xiaomi Mijia Dictionary Pen, priced at 699 yuan ($96), and the Xiaomi Mijia Smart Electric Steamer 12L, which is available for pre-order at 269 yuan ($37). These additions further cater to the diverse needs and preferences of Xiaomi's consumer base.