All the features of the iQOO 12 series have been finalized
We now know everything about the iQOO 12 series, which has been occupying the minds of smartphone enthusiasts for a long time.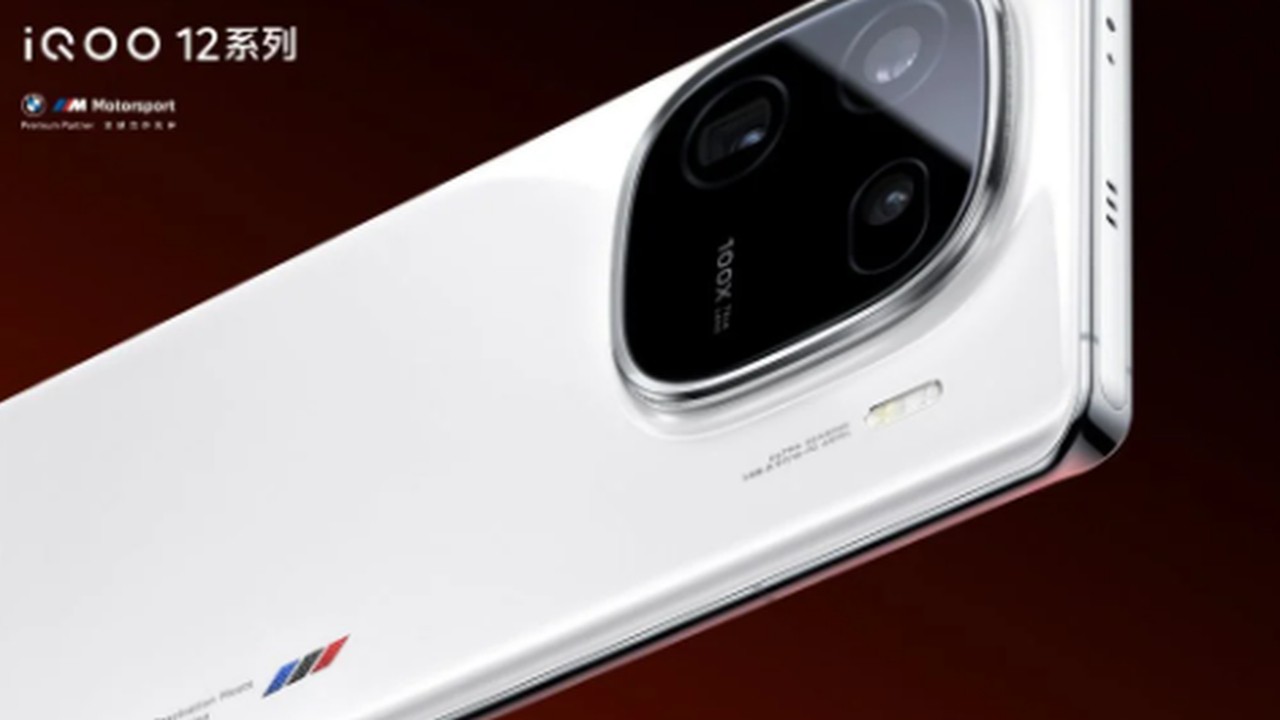 With the tech world buzzing in anticipation, iQOO is set to unveil their latest advancements in smartphone technology with the iQOO 12 and iQOO 12 Pro models on November 7 in China. These devices mark a significant leap forward, featuring Qualcomm's top-tier Snapdragon 8 Gen 3 processor, and as the release date approaches, iQOO has selectively peeled back the curtain to offer a glimpse into the future of their flagship line.
The design philosophy for the iQOO 12 series heralds substantial changes. The teased images present a cohesive aesthetic with a square-shaped camera housing with soft, rounded corners that give it a modern and refined look. This camera ensemble houses three lenses, branded with the VCS+ insignia, and is complemented by a vertically-aligned, pill-shaped LED flash to its right. Both models will debut in three elegant color variants: classic black and white, both with a sleek glass rear, and an opulent red with a premium leather finish. The devices also differ in their approach to durability; the standard iQOO 12 will carry an IP64 rating, suggesting a good level of dust and splash resistance, while the Pro variant steps it up to IP68, indicating a stronger resistance to dust and water immersion.
All the features of the iQOO 12 series have been finalized
The display technology in the iQOO 12 series is nothing short of impressive. A sizable 6.78-inch display graces both models, boasting a fluid 144Hz refresh rate that should deliver a seamlessly smooth visual experience. The iQOO 12 features a flat display sourced from BOE, with a crisp 1.5K resolution, peak brightness reaching an eye-searing 3000 nits, and a 2160Hz PWM dimming capability that's gentle on the eyes. The iQOO 12 Pro, meanwhile, ups the ante with a curved-edge E7 AMOLED panel from Samsung, providing an even sharper 2K resolution, a peak brightness of 2700 nits, and a 1440Hz PWM dimming for comfortable viewing in any light. When it comes to securing your device, the iQOO 12 opts for an optical in-screen fingerprint scanner, whereas the iQOO 12 Pro incorporates an ultrasonic in-display fingerprint sensor, offering quicker and more accurate readings.
As the launch date nears, the excitement for iQOO's new generation of flagship smartphones only intensifies. The iQOO 12 and iQOO 12 Pro are shaping up to be formidable contenders in the high-end smartphone arena, promising to blend style, performance, and cutting-edge features in a package that's sure to draw the attention of tech enthusiasts around the globe.