Huawei Watch Buds has broke record: 2-in-1 Smart Watch and Headphones
Combining HUAWEI's industry-leading smartwatch functions with fully wireless earbuds, HUAWEI Watch Buds blends wearable device technologies to offer users an easier and seamless experience.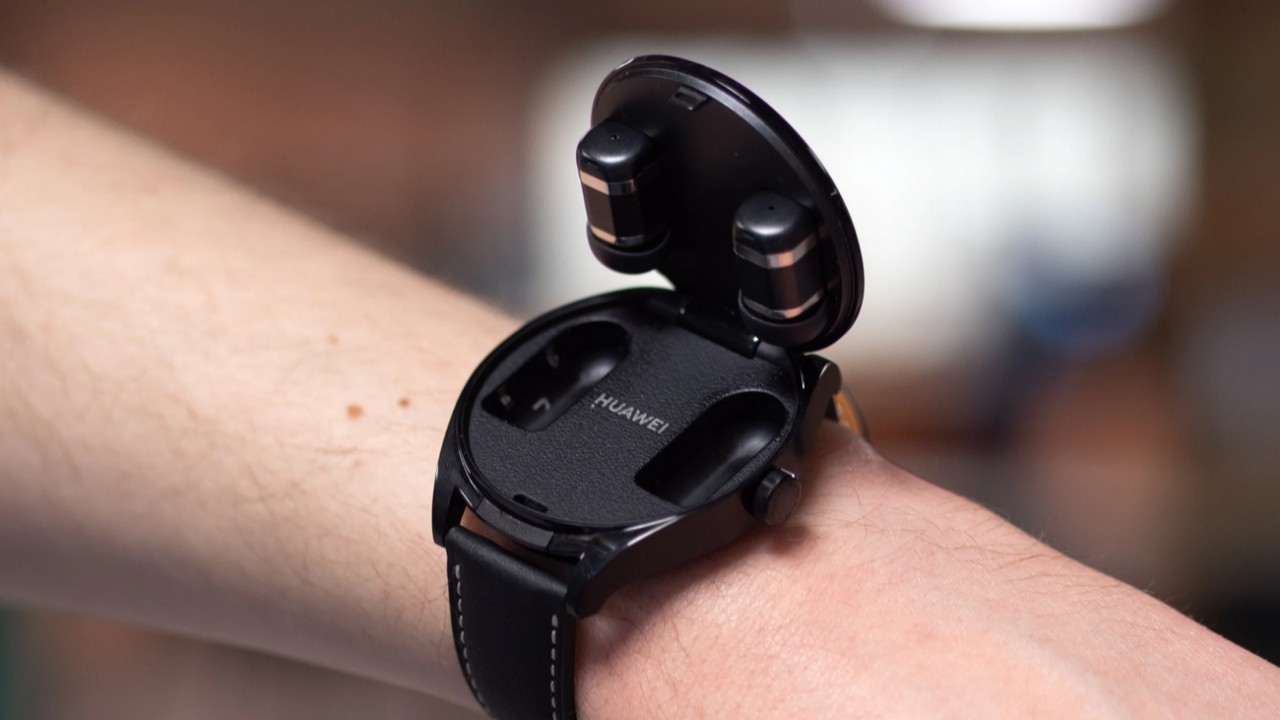 The industry's first smartwatch with magnetic flip cover and earphone design, HUAWEI WATCH Buds combines TWS earphones and smartwatch into one stylish wearable device, solving the problem of forgetting or losing TWS earphones during daily use. It supports Adaptive Identification Technology, which automatically corrects the left and right sound channels when the earphones are worn, and intelligently adapts the best sound quality for different ear canal structures in real time, allowing users to enjoy great music. Large-area pinna touch controls allow users to access multiple functions by simply touching their ears, providing a wider range and more accurate touch recognition.
Elegant clock design with highly integrated architecture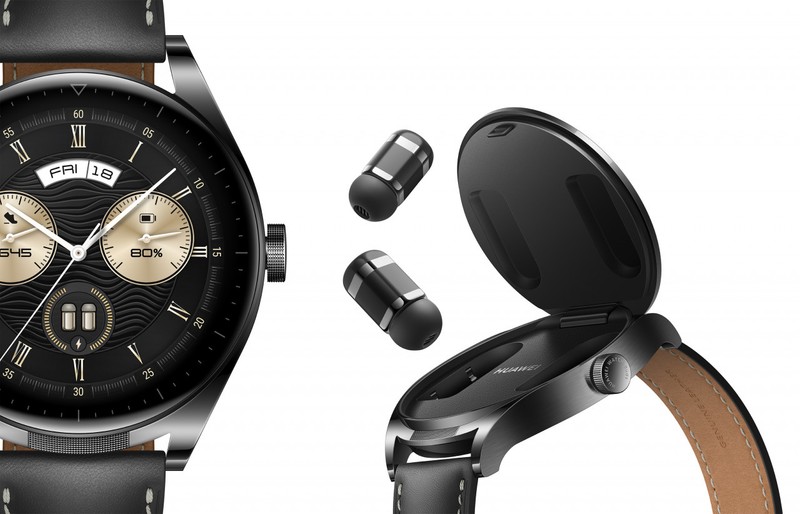 HUAWEI WATCH Buds comes with a stainless steel case with a 1.43 inch, 466 x 466 resolution wide AMOLED display and a full-grain leather strap made of calfskin. At just 14.99mm thick, the HUAWEI WATCH Buds contain 21 layered components, including eight-channel photoelectronic sensors, an ultra-micro precision rotary module, a headset charger, a magnetic dock and a pair of TWS earbuds built into it.
A first-of-its-kind smartwatch designed with earphones, HUAWEI WATCH Buds' innovative pop-up design allows the watch cover to open instantly like a pocket watch with a simple push, and the two earbuds are attached to the sides of the dial. In terms of sound quality, the HUAWEI WATCH Buds are equipped with four magnetic Full-Range Planar Diaphragm drivers, enabling the small unit to deliver powerful, full-frequency and high-resolution sound, allowing users to enjoy rich sound details. In addition, the HUAWEI WATCH Buds headphones also support Active Noise Cancellation (ANC) and Triple Adaptive EQ. The sound is optimized in real time based on differences in ear canal structure, usage situation and volume level, and customizes the sound to achieve the best full-frequency listening experience for users. HUAWEI WATCH Buds' built-in wireless earbuds make no distinction between left and right earbuds. Users don't have to worry about which earphones they're wearing, as Adaptive Identification Technology automatically identifies left and right audio channels.