Huawei Watch GT 4 series is now available for purchase!
The Watch GT 4 series, developed by the Chinese tech giant Huawei and recently subject to leaks, finally hit the shelves.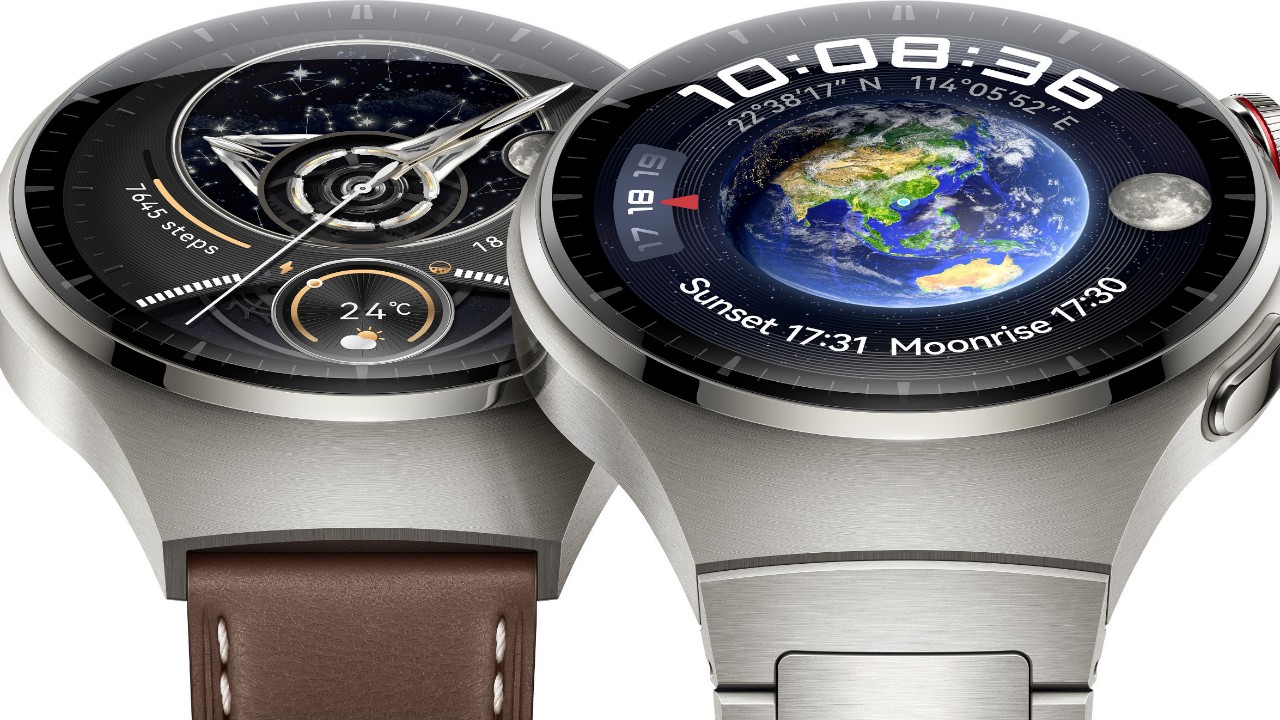 Huawei has officially launched its Watch GT 4 series in the global market, beginning with the EU and the UK. The new series is available in two sizes, 41mm and 46mm, and is touted to offer numerous advancements over its predecessors, combined with several novel features.
The 46mm version of the smartwatch has an eye-catching octagonal stainless steel case and offers a diverse selection of straps including fluoroelastomer, leather, green composite, and stainless steel. The 41mm model, contrastingly, comes with a round stainless steel frame and strap options ranging from fluoroelastomer and Milanese to steel and white leather.
A significant aspect of the watch's design is its display. Depending on the chosen model, it either features a 1.43-inch or 1.32-inch AMOLED screen, boasting a sharp resolution of 466x466 pixels and a pixel density of 326 PPI. Additionally, users have the luxury to choose from an extensive collection of over 25,000 watch faces, which they can further personalize with different colors and widgets.
Huawei Watch GT 4 series is now available for purchase!
One of the standout features of the Huawei Watch GT 4 series is its enhanced capability for outdoor activities. It now comes with dual-band GNSS, ensuring more accurate location tracking even in densely populated urban environments. The watch's versatility shines with its ability to track more than 100 distinct sports, which now also includes activities like Padel and e-sports.
In the realm of health and fitness, the Watch GT 4 series doesn't disappoint. The 'Stay Fit' feature enables users to monitor their calorie consumption in real-time. The updated Activity Rings 2.0 gives a clear visual representation of one's daily physical activities, be it calories burnt, exercise duration, or standing intervals, aiding users in maintaining a balanced lifestyle.
Further strengthening its position as a health-centric device, the series integrates features like TruSeen 5.5+ and TruSleep 3.0, which keep tabs on sleep patterns, heart rate, and SpO2 levels during sleep. They also provide timely alerts for potential breathing issues. Moreover, the watch also offers the Menstrual Cycle Management 3.0, which utilizes various metrics such as heart rate and sleep temperature to predict and log menstrual cycles.
Battery longevity is another highlight of the series. The 46mm models impress with up to 14 days of battery life, while the 41mm ones ensure a commendable 7-day span. Moreover, the watch is adept at syncing with both Android and iOS devices and supports Bluetooth calls.
In terms of pricing, the 46mm black version of the Huawei Watch GT 4 is priced at €249, with the brown and green variants at €269. The stainless steel option comes at a premium of €349. The 41mm model, with a white leather strap, is available for €249, whereas the Milanese strap version costs €299, and the piano finish is priced at €399.