NoiseFit Metallix launched with amazing features in India
In a significant development for tech enthusiasts in India, Noise has introduced the NoiseFit Metallix smartwatch, offering a host of impressive features that are set to elevate the wearable technology experience.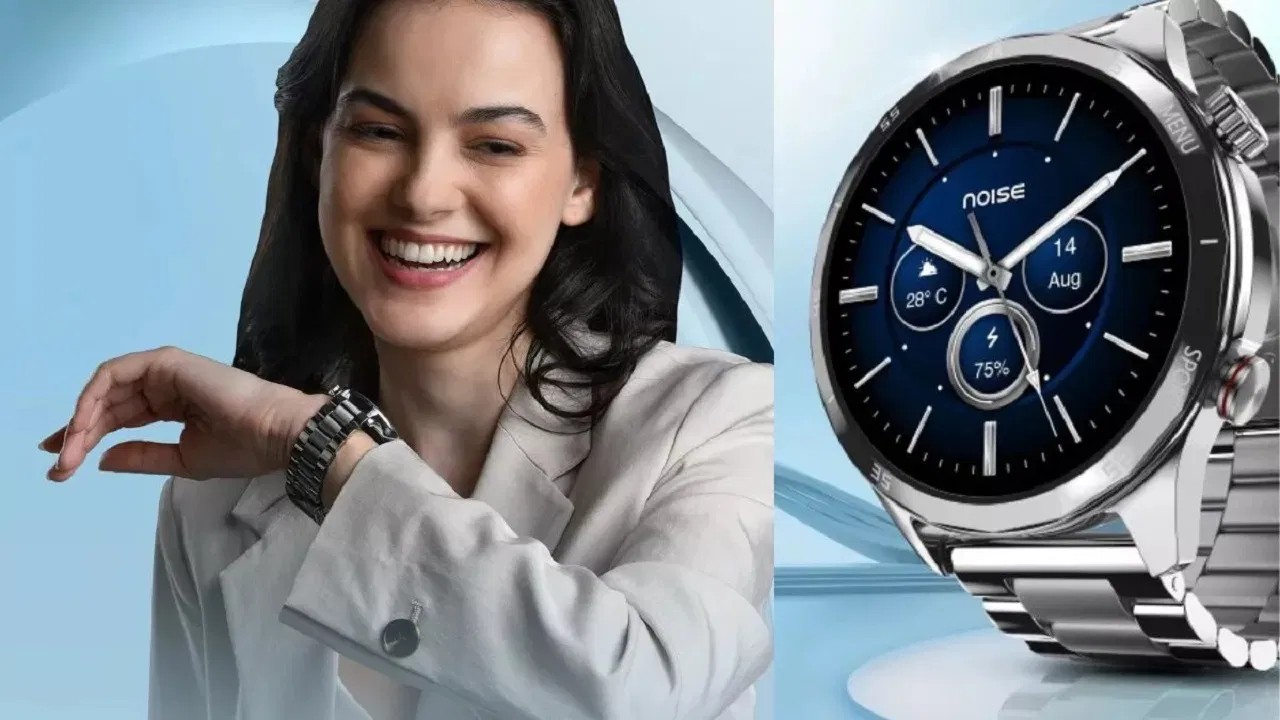 Noise, the brand that recently unveiled the kid-centric Explorer smartwatch, has introduced another remarkable addition to their lineup - the NoiseFit Metallix. This new smartwatch combines premium style with smart and health-centric features, offering users a sophisticated wearable experience.
NoiseFit Metallix launched with amazing features in India
The NoiseFit Metallix boasts a sleek stainless steel body complemented by a metal strap, making it a perfect choice for those with a keen eye for fashion. Its circular dial features a rotating crown and a physical button on the right side, adding to its overall functionality. The smartwatch boasts a 1.41-inch LCD display with an HD resolution of 240 x 240 pixels. Moreover, it's rated IP68, ensuring resistance to dust and water.
In the realm of fitness and health, the NoiseFit Metallix doesn't disappoint. It comes equipped with a heart-rate monitor, SpO2 sensor, sleep tracker, and a female cycle monitor, addressing various aspects of well-being. Stress levels can also be monitored, and the device supports multiple sports modes for active individuals.
Connectivity-wise, the NoiseFit Metallix offers Bluetooth calling through its built-in speaker and microphone. With single-chip technology and Bluetooth 5.3, it ensures stable connections, easy pairing, and minimal power consumption. The smartwatch provides notifications, weather updates, control over your camera and music, a calculator, and more. Remarkably, it boasts a commendable battery life of up to 7 days.
Priced at Rs 2,499, the NoiseFit Metallix is available in three elegant colors: Elite Silver, Elite Nickel, and Elite Black. Starting from September 22, you can purchase this stylish smartwatch on the brand's website and Amazon. Early birds stand to benefit, with the first 500 customers receiving a flat Rs 200 discount on their purchase.