Samsung Galaxy Fit 3 poster leaked
The poster images of the Galaxy Fit 3 model, developed by South Korean tech giant Samsung, have been leaked.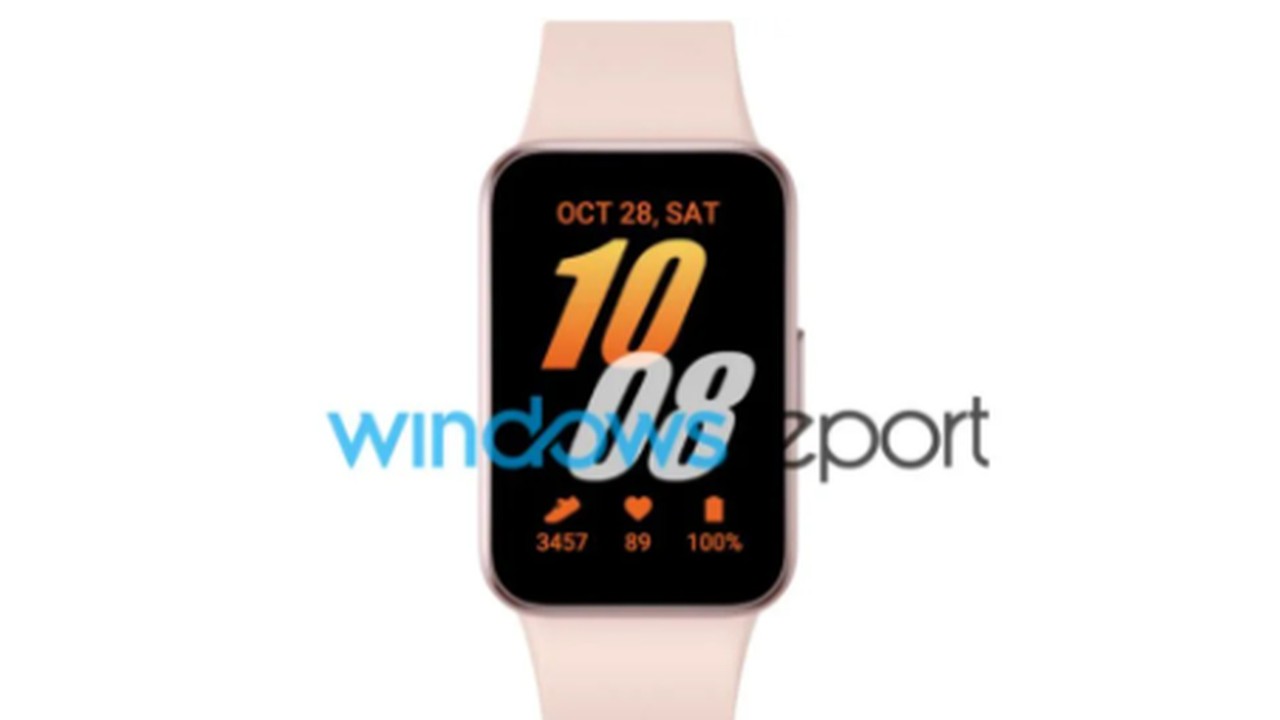 Samsung is reportedly developing the Galaxy Fit 3, a new fitness band set to debut in 2024. The upcoming device, following the Galaxy Fit 2, is expected to feature a larger display, as indicated by recently surfaced images showing the design and color options of the smart band.
The Galaxy Fit 3 is designed with a large rectangular screen, boasting thin bezels for a more expansive display area. This larger screen size suggests a variety of new watch faces could be available for the Galaxy Fit 3. The device includes a tactile button and a microphone on its right edge, with the button serving as the power switch.
In terms of design, the Galaxy Fit 3 shares similarities with the Huawei Watch Fit, known for its smartwatch and fitness tracker capabilities. The boxy shape and rounded corners of the Galaxy Fit 3 are designed for comfortable wear during extended periods.
Samsung Galaxy Fit 3 poster leaked
The band's silicone straps are expected to be interchangeable, offering users the ability to customize the look to their preference. Although not visible in the images, the smartwatch likely includes a charging connection at the bottom. The Galaxy Fit 3 is anticipated to be available in Grey, Gold, and Black colors.
Rumored specifications of the Galaxy Fit 3 suggest an expansion of Samsung's emphasis on health and fitness integration into its ecosystem. The new fitness band might include features like blood pressure, sleep, and heart rate monitoring. However, it is not expected to support phone calls due to the absence of a microphone and loudspeaker.
The device is also rumored to feature a 1.1-inch always-on AMOLED display with a 5ATM water-resistant rating. Users will likely be able to control the watch through the Galaxy wearables app, which allows customization of watch faces, alarm settings, and access to the Find My Tracker feature.
The battery capacity of the Galaxy Fit 3 might be around 200 mAh, slightly higher than its predecessor, and it is expected to support 5W charging. While complete specifications are not yet available, there is interest in whether the fitness band will include GPS technology.