Apple expands AI capabilities with MacGPT and WatchGPT apps
Bringing ChatGPT AI to Apple's ecosystem, MacGPT and watchGPT provide convenient access to ChatGPT for macOS and Apple Watch users.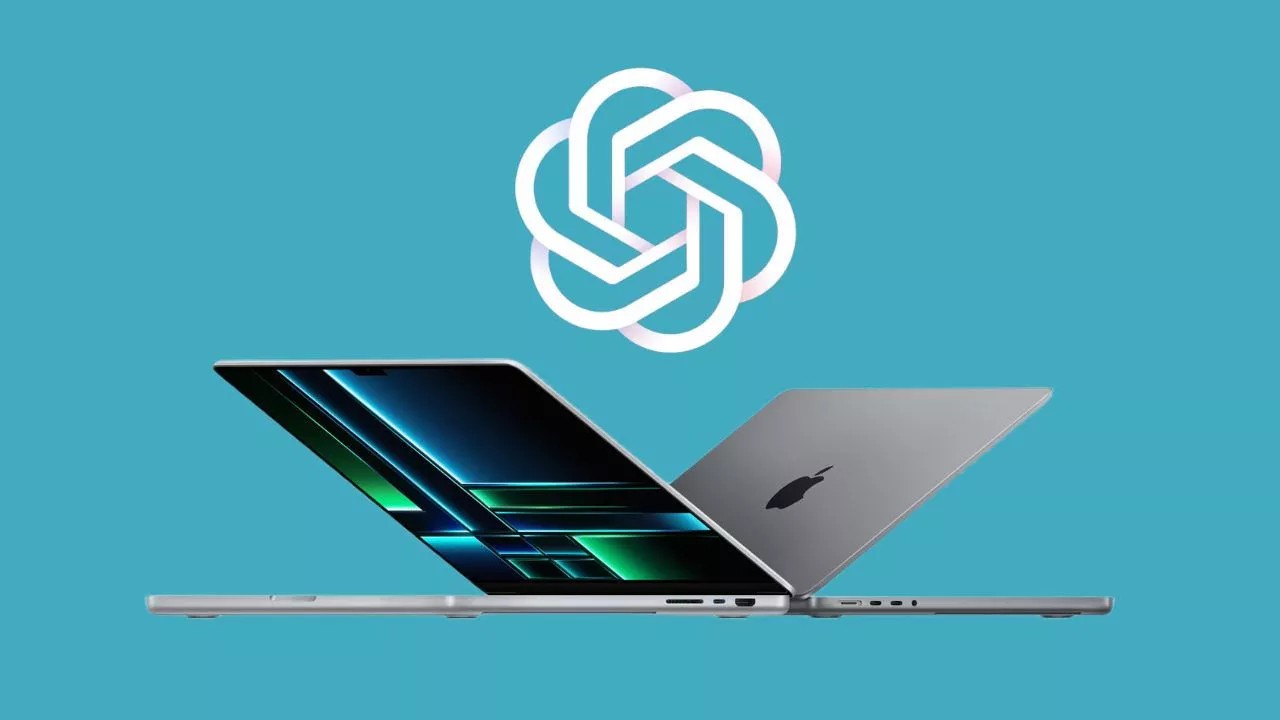 ChatGPT can be integrated into other systems through the use of APIs (Application Programming Interfaces). OpenAI provides an API that allows developers to connect to ChatGPT and use its natural language processing capabilities in their own applications.
Two new applications, MacGPT and watchGPT, have been developed to bring the capabilities of ChatGPT to Apple users. These apps allow users to experience the power of ChatGPT on their Mac computers and Apple Watches respectively. With these apps, users can leverage ChatGPT's natural language processing capabilities to engage in conversations, receive responses to queries, and perform a variety of tasks.
ChatGPT goes Apple: MacGPT and watchGPT apps now available
MacGPT is a native macOS application that provides a straightforward and free way for users to access ChatGPT. By installing MacGPT, users can conveniently start a conversation with ChatGPT from their menu bar without having to leave their desktop.
Once logged in to their OpenAI account, MacGPT loads the ChatGPT chat interface in a web browser, enabling users to effortlessly ask questions, receive responses, and generate longer messages. This app offers a simple and efficient way for macOS users to leverage the power of ChatGPT.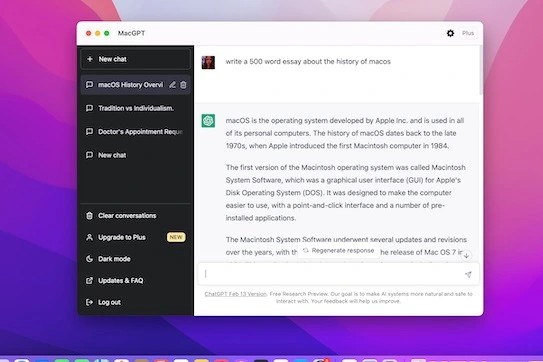 Moreover, MacGPT provides an additional convenience feature by allowing users to assign a keyboard shortcut to activate the app. Furthermore, if users appreciate the app, they can support the developer by paying any amount they deem appropriate.
WatchGPT, on the other hand, is an app designed for Apple Watch users, which enables them to interact with ChatGPT directly from their wrist. With watchGPT, users can quickly obtain responses to their inquiries or generate longer messages without the need for typing. Additionally, users can share the outcome of their ChatGPT interaction with others via email, text, or social media. Overall, these apps offer convenient and user-friendly ways to engage with ChatGPT across different Apple devices.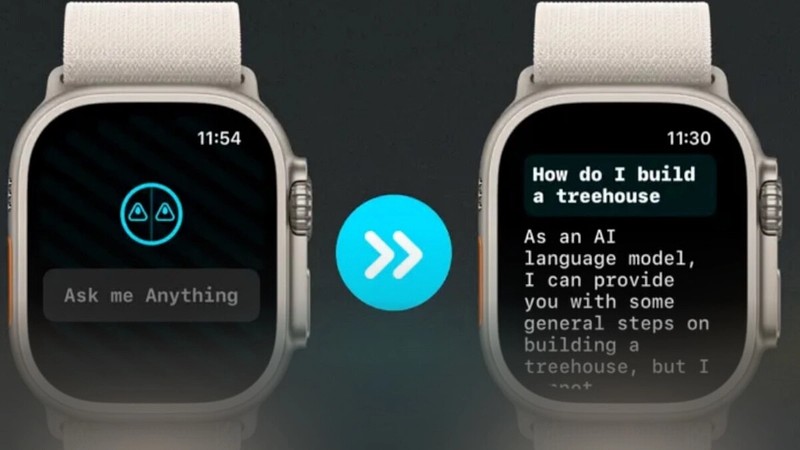 Accessing watchGPT is made even easier as it can be set as a complication, allowing users to interact with ChatGPT with just a quick glance at their wrist. The app can be purchased for $4.99 on the App Store.
These two applications make the power of AI more accessible and convenient for Apple users. Regardless of whether they need quick answers or wish to generate longer messages, MacGPT and watchGPT provide easy access to ChatGPT, without the need for any specialized knowledge or training. With the increasing prevalence of AI in our daily lives, applications such as MacGPT and watchGPT are likely to become even more popular.