Volkswagen's new electric model emerges for the first time
The German automobile giant Volkswagen keeps strengthening its foothold in the electric car market day by day.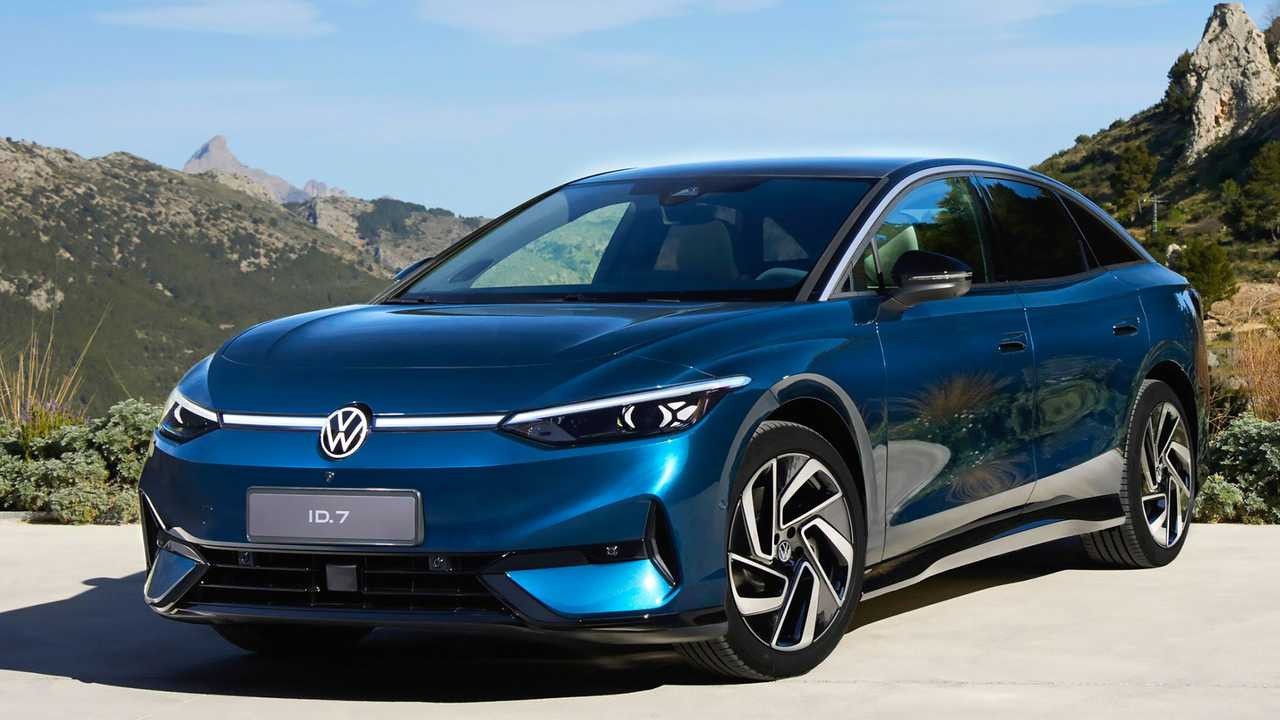 At a casual glance, the Volkswagen ID.3 GTX might be dismissed as just another entry in the electric vehicle (EV) market. However, a closer look at the black prototype that was recently unveiled reveals a much deeper story. The car's design, a blend of understated and pronounced changes, ensures it isn't merely a shadow of its regular ID.3 counterparts. Among the standout features is a novel rocker panel, giving the vehicle a robust and assertive presence.
But it's not just about looks. The ID.3 GTX promises a potent combination of performance features, including an all-wheel-drive and a dual-motor configuration. The buzz is that it could offer as much as 300 horsepower, a notable rise from the standard ID.3's 201 hp.
Volkswagen's new electric model emerges for the first time
Intriguingly, Volkswagen has opted for a bit of mystery, masking certain design aspects with attention-grabbing stickers. It's probable that beneath these lie further design elements linking the GTX to its siblings in the GTX series, namely the ID.4 and ID.5.
This is more than an isolated strategy by Volkswagen. The ID.3 GTX forms part of Volkswagen's broader blueprint to enhance its electric hatchback range. For instance, the company recently showcased the ID. GTI concept, slated for a 2026 debut, with a primary focus on a front-motor, front-wheel-drive arrangement. It's evident Volkswagen aims to cater to the diverse preferences of EV enthusiasts.
As the global shift towards more sustainable transportation methods intensifies, the ID.3 GTX positions itself as the dynamic, high-performance option many may have been unknowingly anticipating. While Volkswagen remains reserved about revealing all the details, it's clear that the ID.3 GTX aspires to redefine expectations, blending style with unparalleled performance.