Battlefield 2042 is free on Steam until this date
New Steam users will have free access to the latest version of EA's and DICE's popular FPS game Battlefield 2042 until March 16!
Published by EA and developed by DICE, Battlefield 2042 managed to make a name for itself again with its 4th season, Eleventh Hour, which was recently released and included important innovations. Thanks to this campaign, new Steam users will have the chance to experience both Battlefield 2042 and Eleventh Hour completely free until March 16.
Bringing Battlefield-exclusive combat dynamics to the rocky landscapes of South Africa, Flashpoint, the new head-to-head map for season 4, puts players in the middle of a real battle once again; While vehicles take cover in the open area, players are involved in armed - hot conflicts in the wide closed areas of the map.
Battlefield 2042's new Specialist is Camila ¨Blasco¨, the ambush specialist who can move freely through the terrain. X6-Infiltration exclusive to Blasco; It has features such as preventing enemy devices from locking onto the target, interfering with active detection technology and eliminating the enemy's weapon technology by creating dead zones.
4. What's new in the season?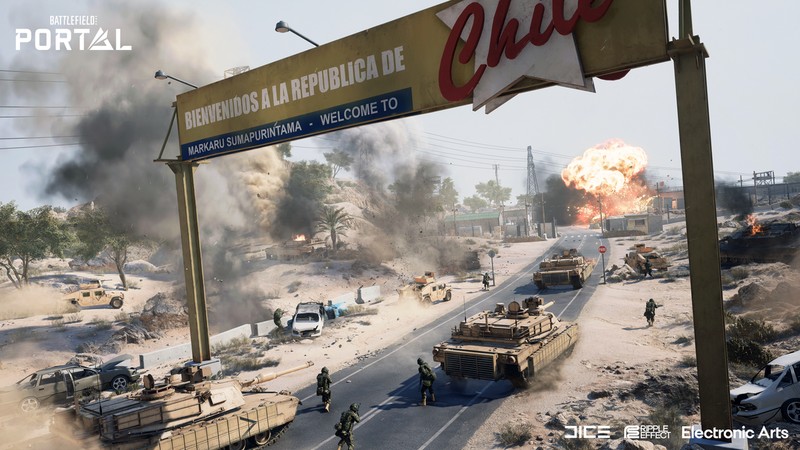 New Weapon | Super 500 Shotgun Sidearm: It has short range, "explosive" feature and can be adapted to close range combat.
New Weapon | RM68: Features a built-in muffler, enhanced stability and recoil control.
New Weapon | AC9 SMG: It has an ergonomic structure in order not to lose control while shooting rapid shots.