Acer's new monitor is worth seeing
Acer, one of the biggest names in the computer world, impresses with both design and features of its new monitor.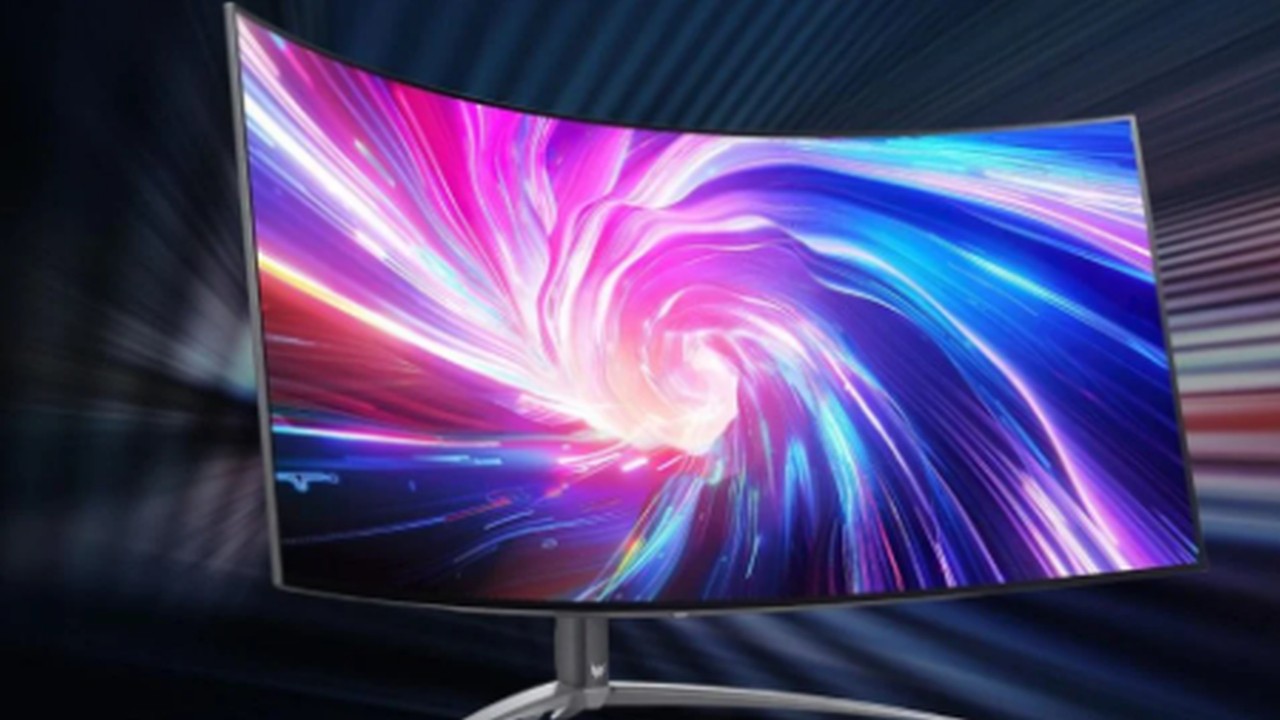 Acer's gaming segment is taking a monumental leap with the introduction of the Predator X45 monitor, a device that exemplifies cutting-edge technology tailored for the ultimate gaming experience. Available now in China, the Predator X45 comes with a hefty price tag of 9599 yuan ($1,312), a testament to its premium features and capabilities.
With a 45-inch curved OLED display, this monitor presents an immersive ultra-wide QHD+ visual experience at a 3440x1440 resolution. Gamers will appreciate the ultra-fluid motion afforded by an astounding 240Hz refresh rate and an almost instantaneous response time ranging between 0.01ms to 0.03ms. This combination reduces motion blur and ghosting to almost non-existent levels, providing a seamless visual feast during the most intense gaming sessions.
Acer's new monitor is worth seeing
The Predator X45's 800R curvature envelops users, matching the natural curvature of the human eye for deep immersion. Gamers and color enthusiasts will revel in the true-to-life hues and high dynamic range, with 99% coverage of the DCI-P3 color gamut and HDR10 support. Each pixel is independently lit thanks to the OLED technology, resulting in rich blacks and a contrast that brings every scene to life.
Beyond its impressive display, the monitor also incorporates eye protection technology certified by TÜV EyeSafe, designed to minimize eye strain for those marathon gaming endeavors.
The compatibility of the Predator X45 is broad, with NVIDIA G-SYNC Compatibility ensuring variable refresh rates from 48 to 240Hz. AMD FreeSync Premium is also included, offering a tear-free experience on supported devices. To round out the sensory experience, the built-in 5W speakers provide an audio presence that complements the monitor's visual prowess.
Connectivity is versatile, with HDMI, DisplayPort 1.4, and a 90W full-function USB-C port available. This range of connections positions the monitor as a suitable centerpiece for various gaming setups and even as a potential TV replacement. The ergonomic stand caters to comfort with height, tilt, and rotation adjustments, ensuring optimal viewing angles for prolonged use.
Acer does not shy away from backing their product with a three-year warranty that includes on-site service, showcasing their confidence in the Predator X45's quality and durability. This monitor is not just a tool for gaming but a bridge to a world of immersive entertainment, catering to the demands of both PC and console gamers seeking a luxurious and engaging gaming adventure.