Asus' newly introduced screen costs more than many homes!
Asus, one of the prominent names in the tech world, recently showcased a new display that grabbed attention, mainly due to its price.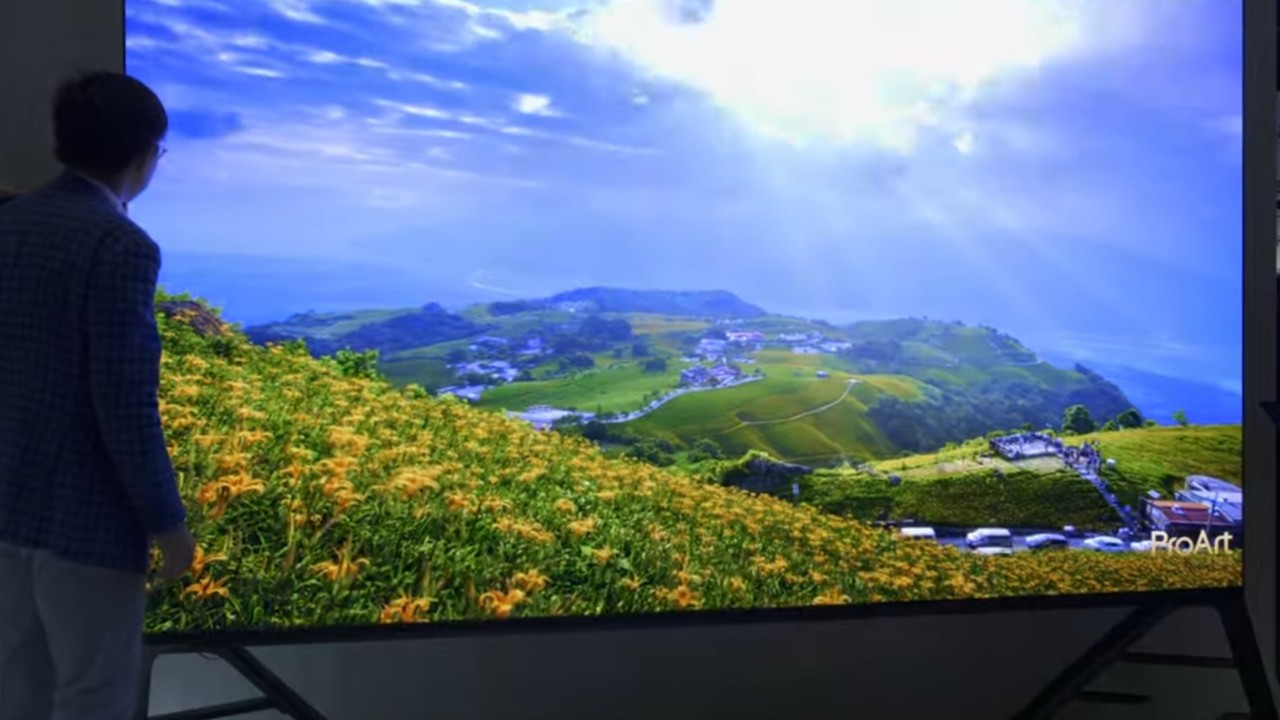 Asus has recently unveiled its new premium display, the ProArt Cinema PQ07. Featuring a sizable 135-inch Micro LED screen, this display shines brightly with a remarkable 2,000 nits of brightness. It was first introduced to the public in June 2023 during Computex 2023, and since then, more details about its specifications have emerged.
Asus' newly introduced screen costs more than many homes!
Contrary to some expectations, the ProArt Cinema PQ07 doesn't incorporate a modular micro LED panel from Samsung. It distinguishes itself with a finer 0.78mm pixel pitch, and its modular design can adapt to various sizes and ratios. With a 4K resolution at its disposal, it promises high contrast ratios, rivalling those of OLED displays. This superior contrast is primarily attributed to the self-emissive properties of the Micro LED technology. Moreover, its ability to maintain a full-field brightness of 2,000 nits without being affected by ABL is noteworthy. As for color accuracy, it covers 95% of the DCI-P3 color gamut and might potentially operate at a 60Hz refresh rate.
The versatility of the ProArt Cinema PQ07 makes it an apt choice for multiple applications such as live streaming, virtual production, home theaters, and even vehicle driving simulations. Even though Micro LED displays are sparse in the current market, the substantial price tag of $200,000 for the ProArt Cinema PQ07 clearly places it in the luxury segment. This could signal the advent of consumer-friendly Micro LED models in the near future. As of now, information regarding its global release and availability remains elusive.