The features of Huawei Eyeware 2 have become clear
Huawei plans to bring a new breath to the smart glasses market with Eyeware 2 and has now reached the end for the global version of the new device.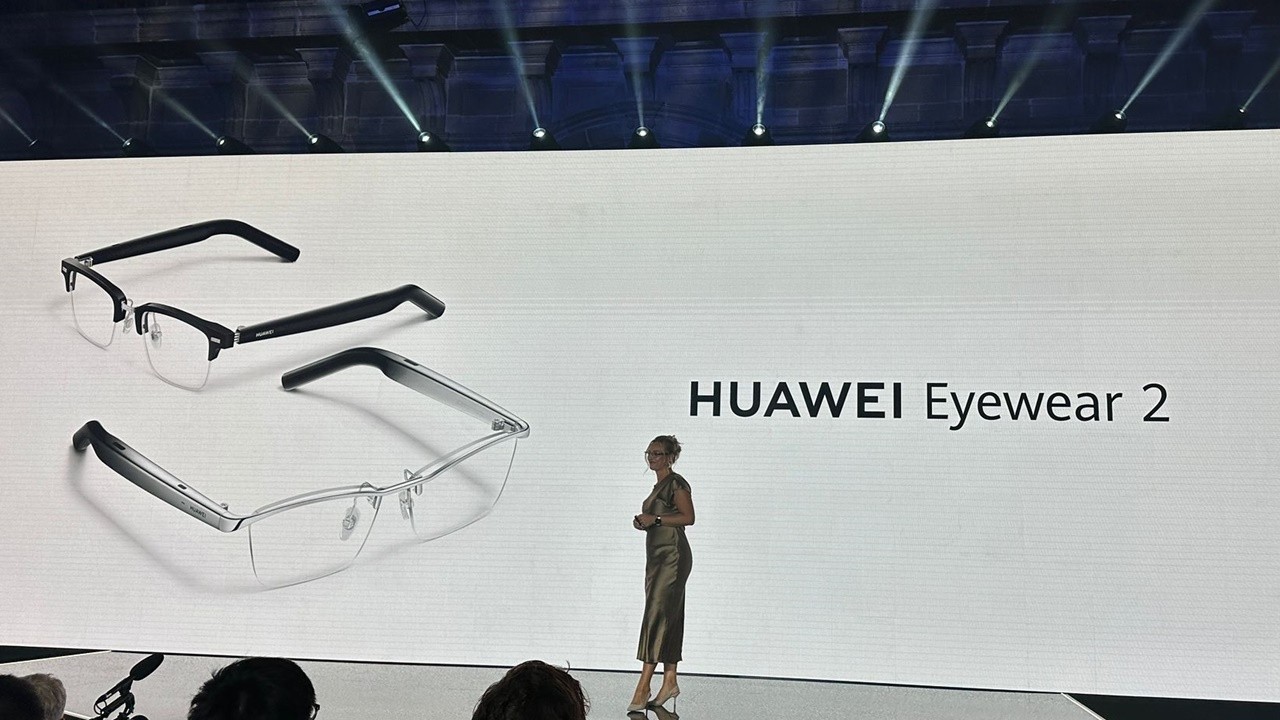 In recent developments, Huawei is expanding the reach of its innovative smart glasses, the Eyewear 2. After its debut in China and the European market, indications of its impending release across additional Asian territories have surfaced. This comes on the heels of the model "LFT-G00" being officially recognized by the IMDA certification platform, signaling a forthcoming launch in Singapore.
The Eyewear 2 is a testament to the blend of fashion and technology, maintaining the sleek touch gesture control on the arm of its predecessor. This feature is accompanied by a built-in speaker system that enhances its functionality beyond traditional eyewear. A standout feature of the Eyewear 2 is its triple noise cancellation capability, ensuring that voice calls are crisp and clear amidst any background noise.
Users of the Eyewear 2 can enjoy an impressive battery lifespan, with the ability to play music for up to eleven hours and provide nine hours of talk time on a single charge. The rapid charging feature is a significant convenience, delivering three hours of usage from a mere 10-minute charge, while a full charge is achieved in just 50 minutes.
The features of Huawei Eyeware 2 have become clear
A marriage of comfort and style is evident in the design of the Eyewear 2. Crafted with a lightweight titanium frame that weighs a negligible 4.7 grams, it provides an unobtrusive fit for the user. Additionally, the collaboration with Zeiss allows for prescription lenses to be fitted, ensuring that users do not have to compromise on their vision needs. The smart glasses also come with an IP54 rating for water resistance, adding to their versatility for daily wear.
In terms of pricing, the Eyewear 2 is positioned at 1699 yuan, which is approximately $232, in the Chinese market, and it retails at €300 within the European Union. This pricing strategy aims to make the smart glasses an accessible option for consumers seeking the fusion of technology and fashion in their eyewear.
Huawei's initiative to broaden the availability of the Eyewear 2 highlights the company's commitment to bringing advanced wearable technology to a global audience. With its sophisticated design, advanced features, and thoughtful pricing, the Eyewear 2 is poised to capture the interest of tech aficionados and style-conscious consumers alike.