Large numbers of people cross from Georgia to Russia
Georgia's administration drops the Putin-style legislation that sparked mass demonstrations.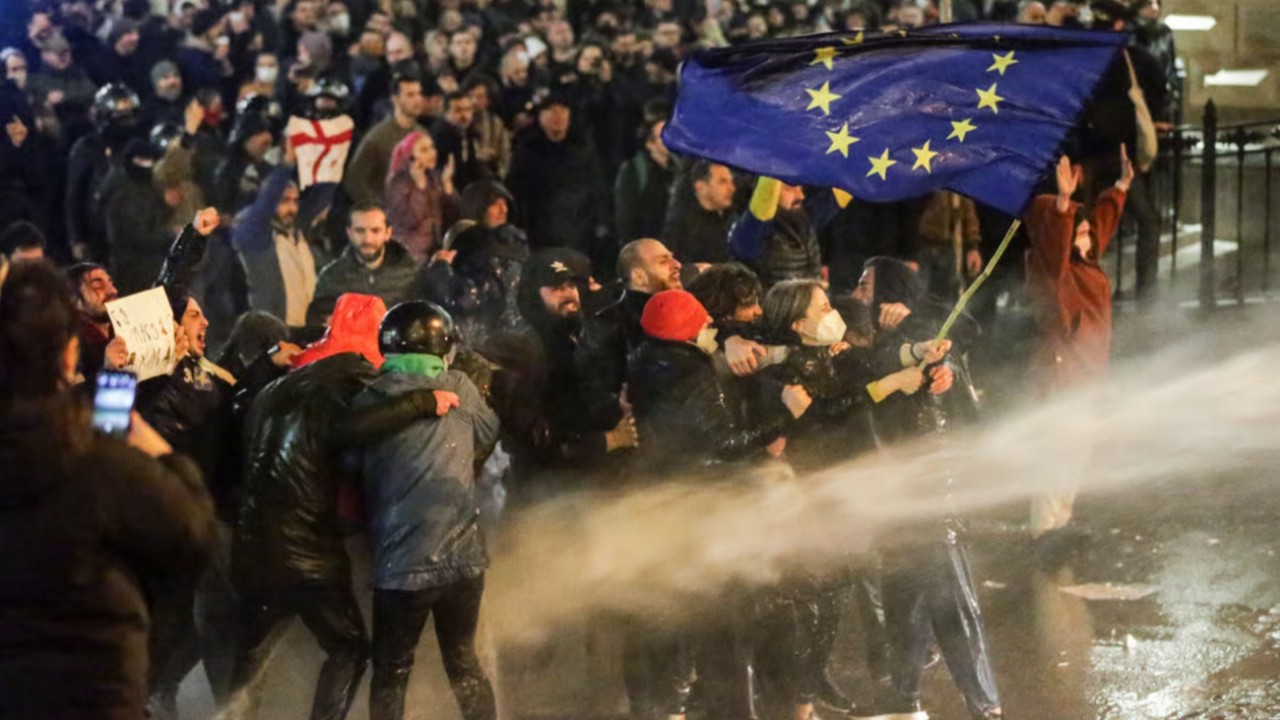 Clashes between the police and demonstrators in Georgia's capital Tbilisi still continue now resulting many people to run to Russia. Protesting the new draft law, which led to debates that would limit press freedom and suppress civil society in the country, continues. Riot police used water cannon and tear gas to disperse the demonstrators in demonstrations in and around the parliament building.
Protests continue in Georgia
Önemli :

Çok sayıda insan Gürcistan'dan Rusya'ya geçiyor. Yoğun trafik var. pic.twitter.com/aPqcYKtxup

— REALIST (@Realistqx) March 8, 2023
Many demonstrators, some of whom carried the Georgian and European Union flags, were affected by the gas. The government said many police officers were injured in Tuesday evening's protests. At least one police car was turned over by the protesters during the protests that continued on Wednesday evening.
What happened before?
Riot police dispersed protesters in Tbilisi with water cannons and tear gas.

Several thousand were demonstrating in Georgia against a controversial bill, widely believed to be aimed at silencing the Georgian government's critics. pic.twitter.com/BS45PCBAn5

— POLITICOEurope (@POLITICOEurope) March 8, 2023
According to the new draft law, non-governmental and media organizations that receive more than 20 percent of their funding from abroad will have to register themselves as "foreign agents". The bill was also condemned by the international community.