This game console could change the balance
Introduced by Ayaneo, the new handheld console Ayaneo Slide, with its features, is poised to upset the balance.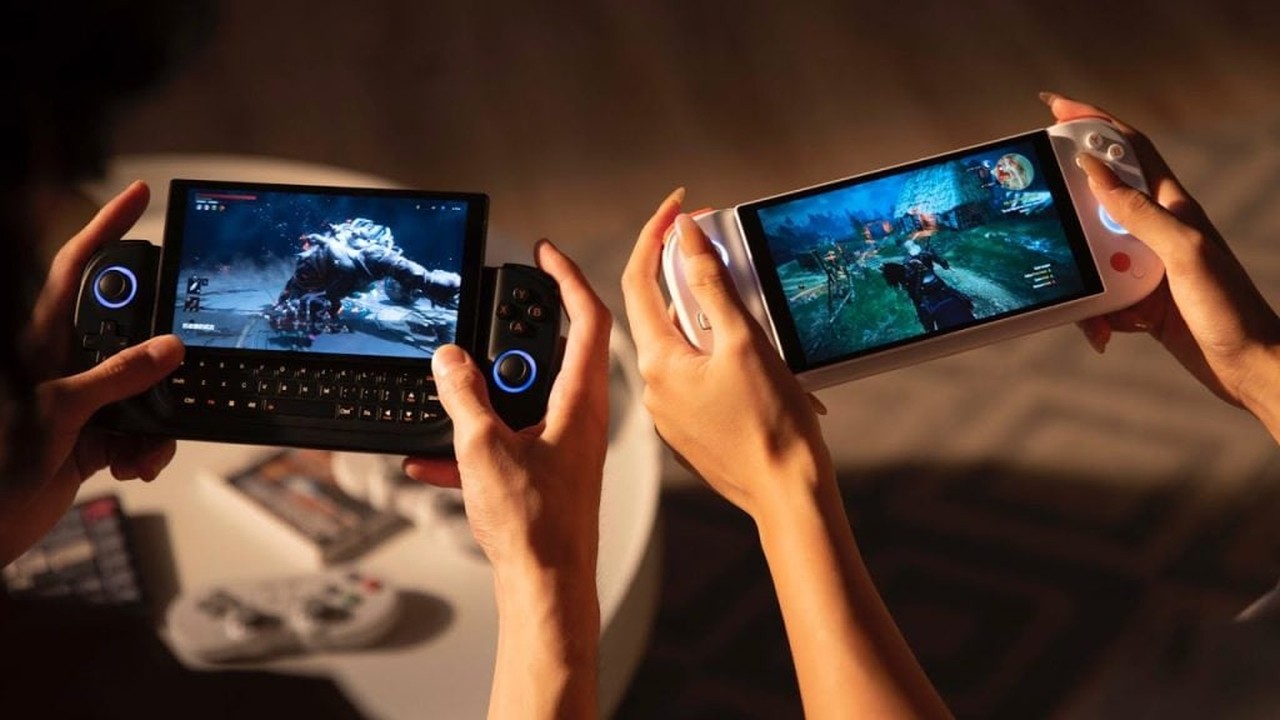 The gaming world has just witnessed the launch of the Ayaneo Slide, a cutting-edge handheld gaming PC that boasts an array of impressive features. This device represents a significant advancement in the realm of portable gaming technology.
At the heart of the Ayaneo Slide's appeal is its 6-inch 1080P IPS display, offering a sharp 1920×1080 resolution. This screen impresses with its 100% sRGB and 85% DCI-P3 color gamut coverage, a pixel density of 386 per inch, and a luminance of 400 nits, ensuring vivid and clear visuals.
Powering the Ayaneo Slide is the AMD Ryzen 7 7840U processor, which guarantees robust performance for even the most demanding games. The device also features an innovative "3+2" cooling system. This system, comprising three copper pipes and two thermal copper sheets, effectively dissipates heat over a 20304mm² area, ensuring the device remains cool even at a 28W TDP.
This game console could change the balance
Despite its powerful performance, the Ayaneo Slide maintains comfortable operating temperatures, typically around 46°C in 15W TDP mode and up to 61°C in 28W configuration. These figures might slightly increase under extreme stress testing.
A standout feature of the Ayaneo Slide is its hidden QWERTY keyboard with RGB lights, tucked beneath the screen. This unique design allows the device to live up to its "SLIDE" moniker, as the keyboard can slide out when needed and retract to maintain a compact size. The screen offers adjustable angles between 10° to 30° for optimal viewing.
The device's Master controller enhances the gaming experience with responsive conductive rubber buttons, hall effect joysticks, and linear hall effect triggers. These components are known for their precision, durability, and resistance to drift or dead zones.
In terms of connectivity and storage, the Ayaneo Slide comes well-equipped. It features two USB4 Type-C ports, a high-speed TF card slot, and a standard M.2 2280 PCIe 4.0 SSD with up to 4TB capacity. The device also supports Wi-Fi 6E, Bluetooth 5.2, and is powered by a 46.2Wh battery with PD fast charging capabilities.
Initially offered at $699 for early adopters through crowdfunding, the Ayaneo Slide will retail for $799 or $899 for the base model with 16GB memory and 512GB storage in other channels. Shipments are expected to commence at the end of November.